Celebrity
BTS J-Hope's Fans Celebrate His Birthday With Commissioned Large Murals In Gwangju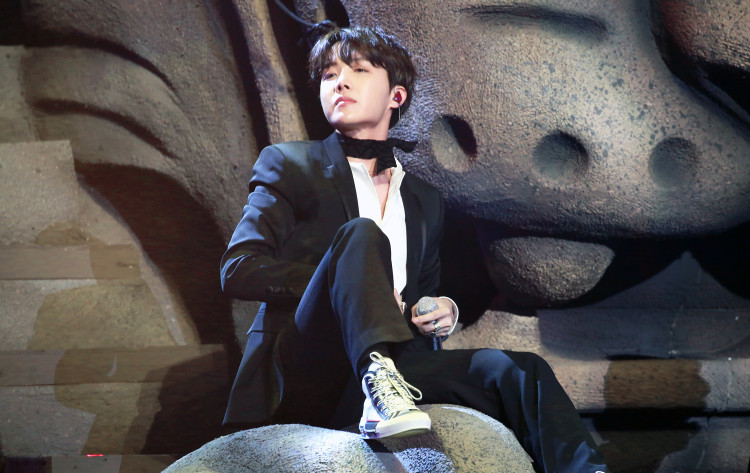 After receiving an enthralling sculpture gift from fans named "Hopeworld" in December last year, the Grammy-nominated artist J-Hope has again received large murals in celebration of his birthday. This will be left up for two years!
21,800 Messages For The Idol
J-Hope's birthplace, the City of Gwangju, is located in the southwest corner of South Korea. And on December last year, the proud city finally revealed the much-awaited sculpture named "Hopeworld," which commemorates the Billboard #1 Hot 100 Singer and Songwriter's achievements.
As previously revealed, the said sculpture can be seen on Gwangju's K-pop Star Street. The K-pop Art School and Gwangju City commissioned the mesmerizing and superb artwork.
With letters connecting vertically, the said sculpture forms the word "HOPE." The statue can be seen with engraved heartfelt messages when one looks closer to it.
On the sculpture, 21,800 messages are written from the ARMYs in various countries worldwide like the US, Palestine, Brazil, Philippines, UAE, Nepal, etc.
J-Hope's fans have been tossed above the clouds as they find their messages for J-hope immortalized on the sculpture.
From Huge Sculptures To Large Murals
On February 16, news has spread from the local government office in Seo-gu, Gwangju, that a large mural measuring 12 meters wide and 3.5 meters high was drawn in the Youth Balsan Village in Yang 3-dong. The image of the BTS member J-Hope has been portrayed in the mural.
The BTS fan club has commissioned the art production in China to celebrate J-Hope's birthday on February 18 at the cost of 4.5 million KRW (~$4,069).
As believed by the Seo-gu town, the creation of these large murals will improve the city's aesthetic beauty and increase the number of tourists, which will help the local community and businesses.
Meanwhile, the Chicken Noodle Soup singer of Bangtan Boys will be turning 26 on February 18.