Music
BTS Jungkook Produces 'Film Out' OST For Forthcoming Japanese Movie 'Signal'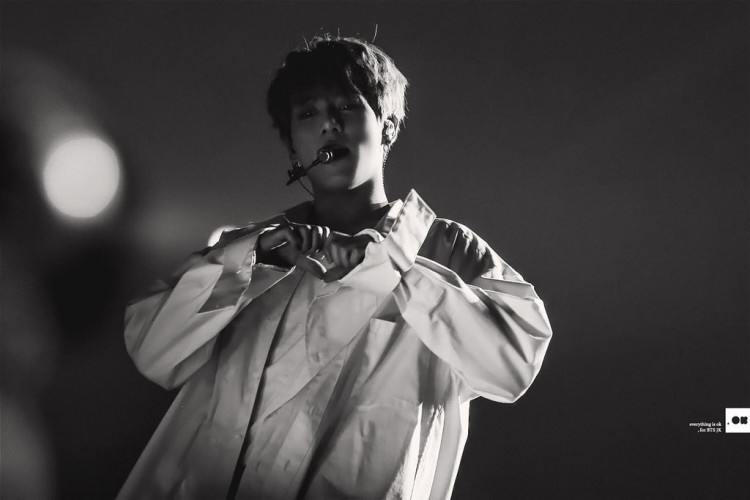 South Korean K-pop idol Jungkook produces the official OST for the upcoming Japanese film titled Signal, marking the newest addition to his produced songs.
BTS Jungkook's 'Film Out'
The Grammy-nominated artist's new track called Film Out is officially confirmed as the OST for Signal, of which BTS sang its previous OST.
Signal is an upcoming Japanese movie and is a spin-off of the Japanese TV drama series from 2018. The said drama previously made its way to the K-drama world, making its original version under tvN in 2016.
On the credits of the OST, Jungkook's name is written on it, between the brackets. With no further ado, its means that the golden maknae holds the writing credits of the track.
BTS Jungkook as a producer
The Euphoria singer acts as the producer, alongside Japanese rock band Back Number member Iyori Shimizu.
With the announcement of Jungkook's newly produced track, reports also flourished that the K-pop idol suggested a new melody on top of the original piece brought by Iyori Shimizu.
"[Film Out] a song that we made together with Shimizu, and after we received the demo, we were captured by the melody. The melody and the lyrics express an emotional pop ballad genre. We think this song will move many people's hearts," BTS said.
Preview of 'Film Out'
To date, only a preview of the song is available, as it is still scheduled to be released in April. It is a pop ballad OST, singing of the beloved memories from a lost loved one.
A 90-second teaser is available for fans to munch, showcasing the film's concept that will indeed storm over theaters. Meanwhile, BTS's Film Out can be heard by the end part of the teaser.
Signal and BTS's Film Out will premiere in Japan this coming April.
Check out the teaser placed above!