Celebrity
TikTok Hails BTS Jimin As The First Korean Artist To Gain Ten Million Likes In A Solo Video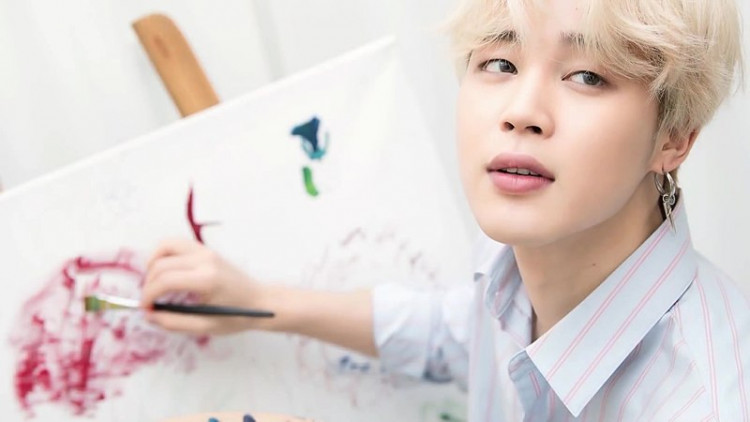 Grammy-nominated South Korean singer and the lead vocalist of BTS, Jimin, set a new TikTok gem with his solo video.
BTS Jimin's TikTok domination
The Serendipity singer, Jimin, 25, once again storms over the world of TikTok. That said, Allkpop reported that Jimin achieved a new TikTok fear, showcasing his sole titled as the "Social Media King."
On February 15 (Monday), Jimin's video on the short-video sharing social media platform has now hit 10 million likes! The footage had Jimin dancing to BTS's Boy With Luv, making ARMYs worldwide squeal over their idol's sophistication.
Jimin titled the video with, "Let's get excited before watching #BangBangCon."
BTS Jimin's set a new record on TikTok
Furthermore, the Filter singer becomes the first-ever Korean artist to hold a video with a whopping 10 million likes. And it is not the first milestone, and record the said video collected.
Previously, the 18-second video clip was hailed as the first TikTok video by a Korean artist to surpass 79.3 million views, and now, the 10-million-mark like-figure. To date, it is also still the most-watched solo video for a Korean artist, backing up Jimin's social media throne.
Adding awe to Jimin's new TikTok milestone is the fact that he has no personal account since he uploaded the video on the group's channel. Also, Jimin and the rest of the lads are not active on the platform, but managing to trend is an x-factor.
BTS Jimin stays true to his name
Being the "Social Media King" shows how Jimin truly has the star attributes, and even without any actions, he continues to inspire and influence ARMYs worldwide.
The remarkable achievements of Jimin on TikTok are a world-shout-out that says he is undeniably an influence and not just a mere influencer, but an influencer with worthy content. The 10 million likes are no small thing, but domination unlike any other!
Congratulations to Jimin and to his upcoming TikTok milestones to collect. Click here to watch Jimin's TikTok video.