Music
BTS's 'Dynamite' Is The Fastest K-Pop Group MV To Reach 850 Million Views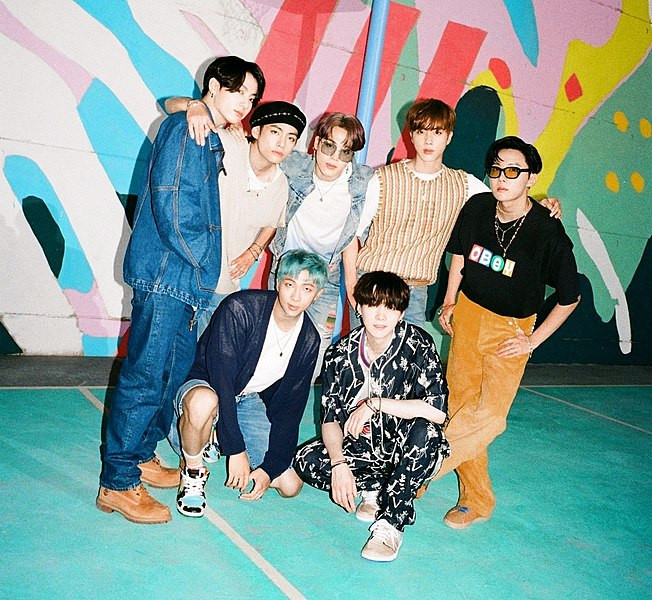 BTS adds another YouTube gem!
BTS's 'Dynamite' hits a whopping number of views
With no hesitations, the vivid and encouraging music video of Dynamite by BTS surpasses the 850-million-mark on YouTube. Simultaneously on Valentine's Day, the music video achieved the said feat, around 3:50 PM, following South Korea's time zone.
It only took BTS almost six months to collect the staggering view-digits since the music video's release on August 21, 2020, at precisely 1 PM.
The music video's direct YouTube link proved the matter correct, with the viewing figures reflecting the same. For the time being, Dynamite's music video holds more than 851 million views on Big Hit Labels' official YouTube channel.
BTS sets out a new record
Among K-pop groups, the Grammy-nominated band BTS sets another record, adding up to its long list of YouTube milestones. That said, BTS's Dynamite becomes the fastest Korean group music video to hit the same viewing numbers.
It is also the fifth music video to hit the whopping viewing digits, following the band's four music videos that have stepped on the milestone platform. The music videos are Fake Love, DNA, Boy With Luv (with Halsey), and MIC Drop (Steve Aoki Remix).
Immediately following Dynamite's footsteps is BTS's music video for IDOL, tailing with almost the same viewing figures. However, a day after, the music video already reached the same number of views.
Bits of BTS's 'Dynamite' music video
Dynamite's music video is full of colorful clothes and props, as the band aims to uplift the spirits of ARMYs worldwide. The melody has a disco theme, paired with retro outfits.
After its release, it dethroned BLACKPINK's record as the owner of the fastest YouTube video to reach the most number of views in a 24-hour timeframe.
The single then made its way to various music charts globally, including a finish on the prestigious Billboard charts.
Celebrate with BTS by re-watching the music video of Dynamite placed above!