Celebrity
Song Joong Ki Celebrates Valentine's Day By Setting Up His Official Instagram Account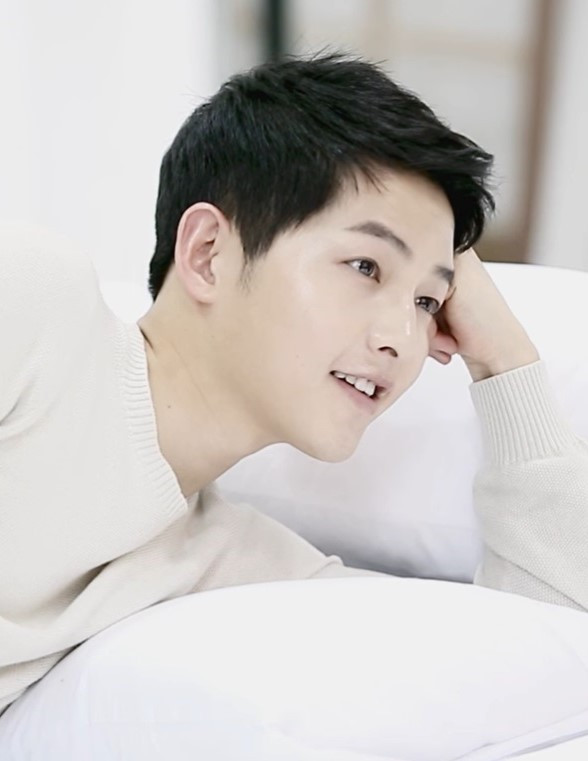 "Knock knock! A sweeter gift than chocolate has arrived. Actor Song Joong Ki's official Instagram account is open!" said HISTORY D&C, Song Joong Ki's agency, upon sharing that the actor has finally set up his official Instagram account.
Song's Instagram Account Receiving So Much Love
Aside from celebrating the hearts day, fans also jump for joy as Song opened his official Instagram account on February 14.
In just one day, Song Joong Ki's Instagram account garnered 430k followers. This only proves the vast popularity of the actor. The actor's agency runs his social media account, and it welcomed fans with three lovely photos.
Meanwhile, through Netflix's original film Space Sweepers, Song Joong Ki finally made his triumphant comeback on movies. The film is believed to have opened a new chapter in the Korean SF genre for topping Netflix's worldwide ranking, although it received some unfavorable reviews over its cliche-filled plot.
Song Joong Ki On Overcoming Difficulties In Filming 'Space Sweepers'
In a previous interview with the actor, Song Joong-ki said that he is blessed to have worked with the kindest, warm-hearted, and supportive actors in the hit movie Space Sweepers. He also added, saying that he always loves working with director Jo Sung-hee.
The actor revealed that he has so many beautiful memories while filming, and it was a unique movie for him because he filmed it during a dark period of his life.
"It's not something that I could get over with on my own. But I tried to accept distressing emotions as a natural part of life and brought all energy to my character," the actor shared during an interview with The Korea Times via Zoom.
Moreover, Song had to push himself to overcome the challenges of acting without complete scenery because it is set in outer space.
The actor revealed that he had to portray screen audacity without having a clear idea about the things he is performing with, such as what nano-bots are and what they look like. He shared that the director had to give them directions based on his extensive research and storyboards because they were created through visual effects during the post-production stage.