Celebrity
Red Velvet's Seulgi Tells Fans She Is No Longer Living In The Dorm With Other Members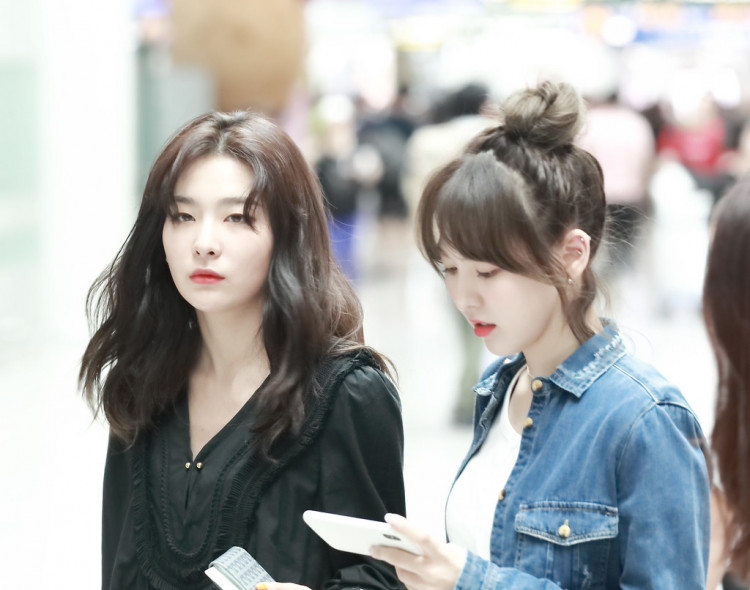 Red Velvet Seulgi, who has just celebrated her 27th birthday last February 10, has been reported by fans to have been living alone recently!
Seulgi Celebrates Birthday On Red Velvet's YouTube Channel
The new upload of Red Velvet's YouTube channel revealed Seulgi's appearance to celebrate her birthday.
Seulgi demonstrated how she makes banquet noodles that she even made for her fellow member, Yeri, in light of her birthday.
Since the idol's birthday is on February 10, she said that it was always vacation or graduation time around her birthday when she was still in school.
Seulgi then went on to share a sad story about one of her birthdays in middle school. "I thought my friends would throw a surprise party for me. But everyone was so distracted by graduation that they forgot it was even my birthday. I went home crying," she revealed.
However, the singer also recalled the good memories she had on her birthdays when she was in elementary school and somehow proved just how popular she was in school.
She shared that when she was little, she liked inviting friends over on my birthday. She revealed that she had invited all her classmates, which were around 40 people, and she also invited 30 extra friends from other classes. "If I invited 70 people, around 40 would come," she expressed.
She remembered making Kimbap together and ordered hamburgers. "My parties during elementary school were the most fun." Even though Seulgi wasn't as festive for her birthday as she grew older, it's clear Seulgi has always been popular with many friends!
Seulgi Is Now Living Alone?
Through Red Velvet's official Bubble, Seulgi shared the news with her fans, revealing that she felt she had gathered too much stuff for it to all fit in Red Velvet's dorm. Also, Seulgi let her fans know that she wanted to try designing her home's interior independently and that the members of Red Velvet already went over to hang out at Seulgi's house several times.
As of this time, Seulgi officially becomes the first Red Velvet member to move out of the girl group's dorm! Several idols typically move out of their designated dorms for privacy and security reasons after several years of promotions. However, as noted by fans, Red Velvet's case came much later than most.
Moreover, with her moving out from the dorm, Seulgi asked fans not to worry and that she just wanted to make sure to share the important occasion with her beloved ReVeluvs.