Music
EXO Kai's Captivating Track 'Mmmh' Overtakes All Korean Songs On The Spotify Global Viral 50 Chart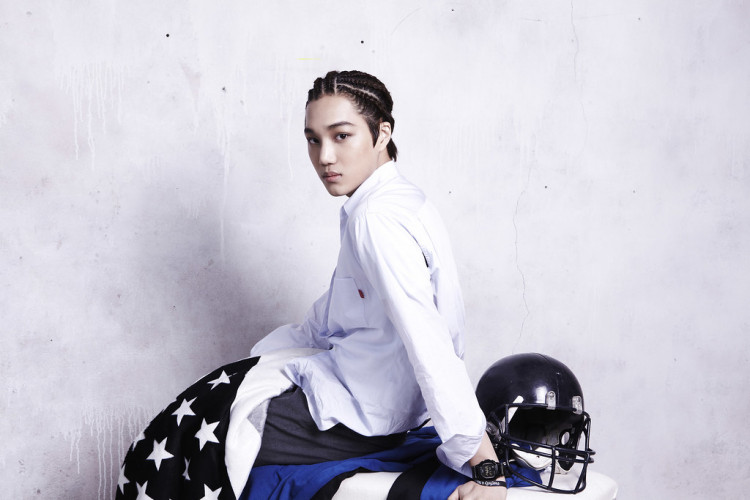 Here's another good news for EXO-Ls! The title track of EXO Kai's first mini-album is stepping a new milestone!
With the track staying in the chart for 50 days, Mmmh set a new record as the longest-charting Kpop song on Spotify Global Viral 50 chart. What's more mesmerizing is that only Kai is the K-Pop idol to reach this record.
Gaho's Start previously held the record by staying on the chart for 49 days, while BTS's Dynamite, on the chart for 42 days.
Kai's Track With Bold And Catchy Lyrics
The EXO member Kim Jong-in, famously known as EXO Kai, released his first self-titled solo album KAI - The 1st Mini Album in November last year.
This Kpop idol has been known in the industry for his strong stage presence. However, his latest album proves his talents go far beyond dancing.
The six-track project's bold and catchy lyrics exude confidence. If released individually, each song on the mini-album would surely be a hit. In its entirety, the project is exceptional.
EXO Kai's album is R&B influenced by a pop mix that complements the idol's unique voice. Each song has a story to tell, but romantic pursuits and reaching goals are common themes throughout the album.
In the idol's previous online press conference, Kai expressed that the album opener Mmmh is an R&B-pop song that honestly says a feeling of attraction to one's first encounter.
The slow and sultry vibe of the song contrasts with the compelling and energetic video performance. And due to its catchy chorus and simplistic lyrics, Mmmh solidified itself as the most memorable song on the album.
Also included on Kai's album are Nothing On Me, Amnesia, Reason, Ride or Die, and Hello Stranger.
Kai's Track Is Raking Impressive Records!
On December 21, Mmmh debuted at 3rd place on Spotify Viral 50 chart. This made Kai the Highest Ranking SM Solo Artist On Spotify Global Viral 50.
Moreover, in 58 countries, Mmmh has debuted on the Viral 50 charts, including the US, UK, Japan, and France. This strongly proves that Kai is a well-known international solo singer now.
Meanwhile, the Viral 50 chart is created to measure the song's success in being viral (trending tracks, most shared) worldwide.
The streams of Mmmh in Spotify exceeded 22.5, and Kai's listeners passed 1.6 million per month since his debut on November 30.