Celebrity
Netizens Point Out BTS J-Hope's Father Has Exactly The Same Vibe As His Son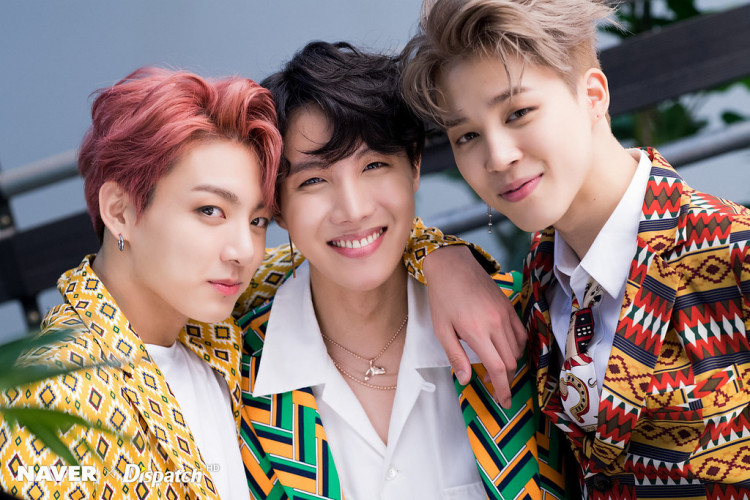 Through the massive popularity of BTS, it cannot be denied that even their family members are also becoming the center of attention.
Fans and netizens have turned their attention to J-Hope's sister's recently shared family photo. As the image has been shared in multiple online communities, it has become a discussion topic among many.
J-Hope's Sister Is Preparing For Marriage
Recently, BTS member J-Hope's sister, a renowned South Korean influencer Jung Jiwoo, has revealed her marriage preparation. As previously announced by the Mejiwoo brand owner, she would tie the knot to be a Fall 2021 bride.
However, the famous influencer's 6.7 million Instagram followers were enthralled as she unexpectedly drops some breathtaking pre-wedding photos featuring her fiancé.
The gorgeous white gown of Jiwoo revealed on the bunch of shared photos on the social media platform somehow left fans weak on their knees. Also, her soon-to-be husband sported a dapper tuxedo.
Jiwoo shared a behind-the-scenes picture of a make-up artist adding final touches to the soon-to-be bride. Before she shared a series of photos flaunting her all-white ensemble, she also gave a close look at the hairstyle she sported on her memorable day.
With all these said, the recent photo shared by Jiwoo made everyone speculated that it was related to her upcoming wedding.
It's Actually J-Hope's Dad!
With the recent photo shared, many netizens wondered who the person next to J-Hope's sister was. And with the recent news regarding his sister's upcoming wedding, some speculated him to be her fiance.
However, the idol's sister divulged that the man on the photo holding her hand is not a boyfriend but is her father.
With the revelation, the Korean netizens were amazed not only by their father's youthful look. But also, he gave off the same vibes as J-Hope.
The netizens then shared their disbelief on social media, saying, "I can't believe I can feel the same J-Hope vibe from his dad just by looking at his forehead."
Others also joined the conversation and expressed, "He's also a teacher," "J-Hope's sister looks like him too," and "This is so fascinating. He has the same hairline, the same body type. I think J-Hope's dad looked exactly like J-Hope when he was young."