Music
BLACKPINK's 'THE SHOW' Records High Views In United States, Tagged Lisa As 'Liyoncé'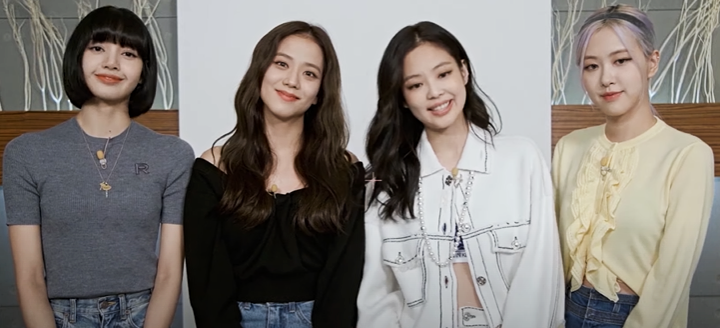 Blackpink proved its worldwide influence once again as its recently concluded first virtual concert went viral in the United States of America!
The Most Anticipated Virtual Concert Has Finally Been Told
The first-ever live stream concert of BLACKPINK, THE SHOW, has finally taken place on January 31 and the global fans of the girls tuned into the group's dynamic performances. Through the YouTube partnership, the event was broadcast live and garnered about 280,000 viewers.
This has been recorded as the largest audience for a live stream concert conducted by a K-pop girl group.
In a YG Entertainment report, among YouTube membership "YG PALM STAGE - 2021 BLACKPINK: THE SHOW," the U.S. recorded the highest share of 19.2%. The rest of the Top 12 list is as follows:
United States
Thailand
Philippines
Japan
Mexico
South Korea
Hong Kong
Malaysia
Indonesia
Brazil
Canada
United Kingdom
The Four-Piece Bringing Smiles To The World
Indeed, the four-piece of BLACKPINK put on a concert that's a joy to watch. Also, the band members get the chance to show off their skills on their solo stage.
Jisoo and rapper Lisa presented fresh twists for the members through covers of other artists' songs. Jisoo kicked off first and performed a version of Tove Lo's Habits (Stay High) that opens with a Korean verse. As reported, BLACKPINK's eldest member wrote herself.
As shared by fans, it was a savvy song choice for her, which lets her voice do what she does best.
Furthermore, the solo song of Lisa is more upbeat. It was an impressively choreographed take on Doja Cat's 'Say So' that causes her bandmates to dub her "Liyoncé" later.
Lisa indeed deserved high praise for the performance. The rapper makes the track own, even before she gets to the verse she's adapted herself.
Moreover, the two remaining artists made their solo performances with their original tracks.
MeanwhileMeanwhile, BLACKPINK saw a steep rise in the number of YouTube subscribers after THE SHOW. On YouTube record, the quartet is only bested by Justin Biber to be the most subscribed artist. Now, Blackpink's YouTube channel has 56.8 million subscribers as of Wednesday, with the addition of 2.7 million.