Celebrity
BLACKPINK Defends Its Throne On NEW K.ID's Weekly Chart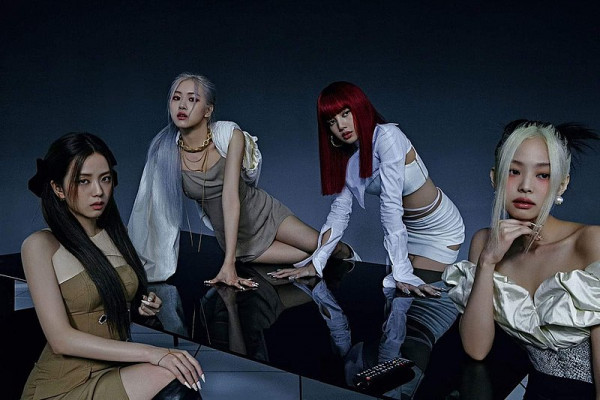 The four female superstars of BLACKPINK who have just successfully finished their first virtual concert, THE SHOW, have retained the top spot in NEW K.ID's Weekly Chart.
The Continued Success Of The Four-Piece
On January 31, the quartet's first virtual concert, THE SHOW, was live-streamed through BLACKPINK's official YouTube channel. The said concert kicked off with BLACKPINK's hit songs medley.
Furthermore, Rosé's highly anticipated track was included in the concert and not only the songs from 'THE ALBUM.
Following the pandemic, this is noted as the girls' first concert in a year, and fans finally got to see BLACKPINK's fantastic performance once again.
Over 280k membership was recorded during BLACKPINK's THE SHOW, with subscribers for BLACKPINK's YouTube channel also increasing after the event.
ITZY Tailing The Quartet
Taking the No. 2 spot is ITZY. On MTV's YouTube channel, ITZY released an exclusive performance video. ITZY is shown performing two of their most popular songs in the 7 minutes never seen stage and sounds: Not Shy and WANNABE.
On January 31, the video already gained more than 2.4 million views on YouTube. On hello 82's YouTube channel, ITZY is expected to release an original ITZY content titled IT'z PLAYTIME with ITZY on February 8.
TREASURE And WINNER Taking Their Spots
Ranking on No. 5 is the boy group TREASURE. The super rookie group mesmerized fans after teasing a release of their latest 2021 WELCOMING COLLECTION'. Recently the YG Entertainment group released four teaser images of the upcoming WELCOMING.
Moreover, taking the sixth spot is WINNER. This coming March, WINNER's KANG SEUNG YOON is releasing his first-ever official solo album. As divulged by the group's talent and management agency, YG Entertainment, KANG SEUNG YOON finished recording his album and is waiting to film the music video.
Meanwhile, NEW K.ID is the only TV channel that allows viewers to enjoy K-POP Idol-related content programming 24/7 and exclusive episodes curated from 10K+ videos.