Celebrity
EXO's Chanyeol Showered With Support After Being Seen In A Video With Other Members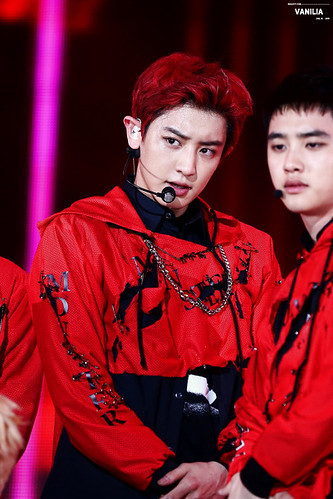 As fans saw Chanyeol with EXO members Baekhyun, Kai, and Sehun in one frame, Twitter immediately surged with the idol's pictures and posts!
The EXO-Ls received a group update after a long time from Lotte Duty Free. Park Chanyeol immediately drew the most attention after being absent from all promotions for more than three months.
Three Months After The Controversy
It's has been over three months since EXO fans asked rapper Park Chanyeol to step down from being a member of the world-renowned South Korean-Chinese boy band after the cheating controversy rocked the internet and seemed to be unending.
Chanyeol previously became one of the topmost searched celebrity in the Korean portal Naver after his alleged ex-girlfriend uploaded a lengthy message on several online communities along with photos. She alleged in the statement that Chanyeol dated her for three years, and it took her as long to find out that he cheated on her with more than ten women.
However, after quite some time since the hiatus of Chanyeol, his fans were thrilled after a video of the group members chatting went viral on Twitter. Now, the idol's fans are over the moon that the star has made a comeback after the controversy.
The Overjoyed Fans
The excitement among EXO-Ls from all over the world trended on Twitter like wildfire with warm phrases like, "Chanyeol is precious," "CHANYEOL," "Chanyeol we love you," and "Chanyeol we will always stand on your side."
One fan tweeted, "Oh My Gawd!! What am I seeing?? EXO together after a year! Park Chanyeol Sehunniiee's hair Sekai in one frame Never knew I'd be crying the moment I open my eyes My Best Morning of 2021. I luv my Best Boiiss #EXO @weareoneEXO."
Another fan shared, "Hey you!!! Yes, you, Mr. Park Chanyeol! We miss you. Come back already." With the heartfelt message, some also have been counting days. One fan wrote stating that it's been 100 days, now Park Chanyeol finally showed up.