Movies
Song Joong Ki Reveals Feeling A Deep Connection With His Role In Netflix's 'Space Sweepers'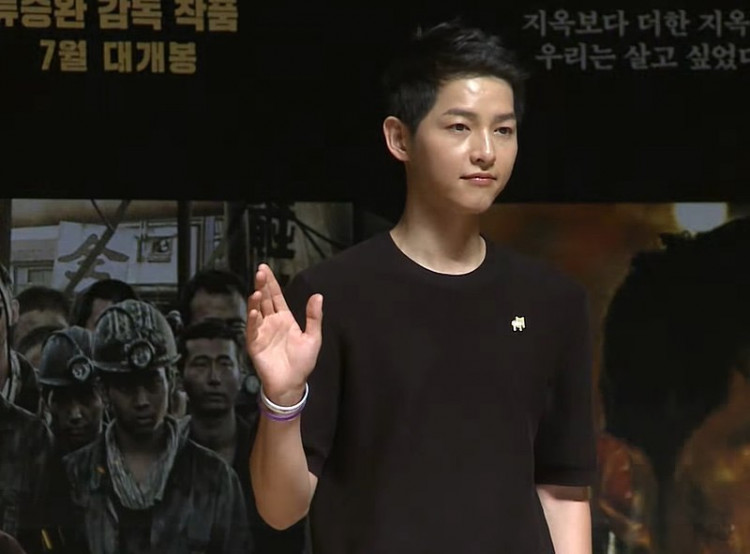 During the press conference for the new Netflix movie Space Sweepers broadcasted on YouTube on February 2, the prolific actor Song Joong Ki talked about his role in the upcoming SciFi film.
Previously, Song Joong Ki revealed that he had already decided to join the team even before reading the movie's screenplay. The actor said that he genuinely believed in the director that he had agreed to star in the work even before reading the screenplay.
Song Joong Ki went on that he wanted to do the role no matter what. "I thought that I couldn't let anyone else take the role of Tae Ho," he added.
Song Joong Ki's Thoughts About Tae Ho
Song mentioned his role Kim Tae Ho in his February 2 interview. He said that the first word that came to his mind when he first thought about Tae Ho is "despair."
The actor thought of the character as a person who has let go of everything. A person with no thoughts and a person stuck in a rut. During his filming, Song shared that his state of mind as Song Joong Ki was quite similar to Tae Ho's mind.
Tae Ho And Song Joong Ki's Similarities
The actor shared that he thought of Tae Ho as a person who has fallen into pieces after going through many ups and downs in life. After meeting his crew, he found the will to pluck his courage up and hold onto his life. "In that sense, his teams have helped Tae Ho a lot. I acted with those thoughts in mind," Song Joong Ki shared.
Meanwhile, Space Sweepers will be telling a story about the crew of space junk collector ship The Victory. After discovering a humanoid robot named Dorothy, known to be a weapon of mass destruction, the group jumped into a dangerous deal.
Space Sweepers will be released on February 5 on Netflix in more than 190 countries.