Celebrity
BTS's Pastel 'Dynamite' Costume Breaks Records With Staggering Auction Sales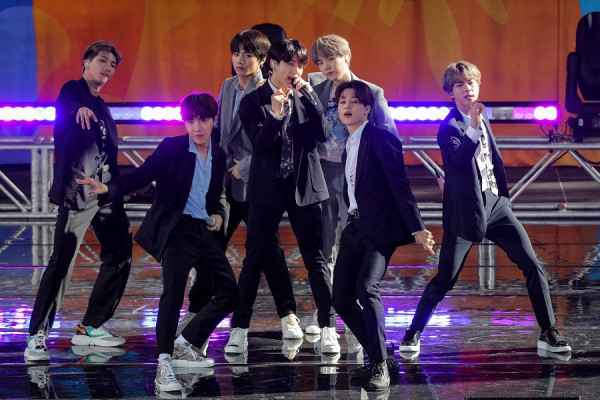 The colorful Dynamite costumes donated by BTS last year to Musicares have now earned a jaw-dropping record for its sales. Hosted by Julien's Auctions, the colorful ensembles from the Dynamite MV were sold, amounting to $162K!
The First BTS Auction Of Costumes
In November last year, the group has donated their pastel outfits from their record-breaking music video to the upcoming Grammy Week charity auction held each year by the Grammy Museum and MusiCares. The latter is a philanthropic arm of the Recording Academy, which organizes the annual Grammy Awards.
The T-shirts, hats, sneakers, pants, and shirts worn during the climactic dance sequence towards the end of the music video are the outfits for auction. Julien's Auctions estimate that the set will sell at least $20,000 to $40,000.
As divulged by Martin Nolan, the executive director, this is the first time that BTS has ever sold any costumes.
The Staggering Amount Achieved By The Auction
Contrary to MusiCares' previous estimate for the auction, which is $20,000 to $40,000, the actual bid that won the items was $162,500. This is eight times higher than the amount the organizer estimated.
Through Julien's Auctions online, MusiCares began auctioning off BTS's MV outfits, and the event lasted for an hour with 17 people participating. The Japanese art collector Yusaku Maezawa and YouTuber HIKAKIN were the buyers reaching an amount of $162,500.
A painting of Snoop Dogg's self-portrait dog wearing a "Doggy Style 25" gold chain signed by himself is the next top seller at $96,000.
Moreover, the auction's entire proceeds will help artists and music community professionals face difficult times amid the pandemic.
Meanwhile, the non-profit organization MusiCares helps fund health and welfare programs for musicians in need. This includes those who have been adversely affected by the COVID-19 pandemic's impact on the industry.