Celebrity
BTS Jin's Special Song 'Abyss' Is The World's Hottest Song Of 2021 According To This Poll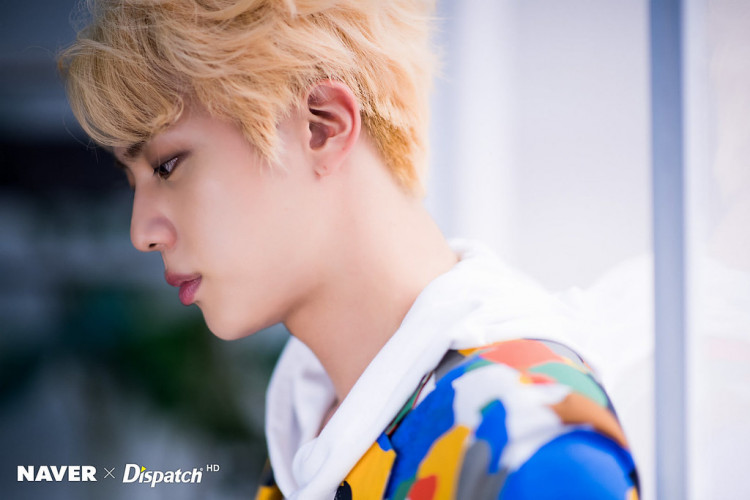 BTS Jin has proven his massive popularity and uniqueness in music once again as his track Abyss successfully took the No. 1 spot in the Hot 50 World Songs in January 2021. The King Choice, an International celebrity voting website, has just finished running its poll.
The nomination list has been enlivened by many famous songs, including solo and group songs from K-Pop music to western music.
Jin Compared To True 'Beauty Star' Lee Suho
Recently, BTS Jin has been compared to the True Beauty star that has a resemblance to him.
The ongoing tvN drama True Beauty, which began its airing last year, has been a fan favorite. The drama's story follows a teenager who suffers from low self-esteem issues because she doesn't think she is pretty enough until she discovers the magical impact of using make-up.
The character falls in love with a classmate known for his handsome looks yet cold demeanor named Lee Suho. Ms. Yaongyi, the author of the popular webtoon, is a huge fan of BTS and is said to have modeled the character of Lee Suho on the eldest member of BTS, Jin.
The eagle-eyed BTS fans immediately caught the striking resemblance between Jin and Suho's ethereal visuals and chic fashion sense. Now, on the fan-community site, BTS ARMY, Jin himself has addressed the comparisons between him and Suho.
BTS Jin Captivates Through His Music
In the Hot 50 World Songs in January 2021, BTS Jin's Abyss successfully took the # 1 spot in the category, proving the song's greatness and popularity. This was also made possible through the enthusiastic support from his fans. With almost 2 million votes for the entire voting result, the Abyss won the poll.
BTS Jin considers the song very personal to him. To honestly and sincerely share his inner struggles caused by burnout and anxiety despite the tremendous success, he posted this song along with a letter.
Moreover, the silver voice of Jin can be heard flowing beautifully throughout the song. Jin sang the song with all his heart until it touched the hearts of the listeners.