Music
BTS Lines Up With THE BEATLES And QUEEN In Esquire's 'Best Pop Bands of All Time'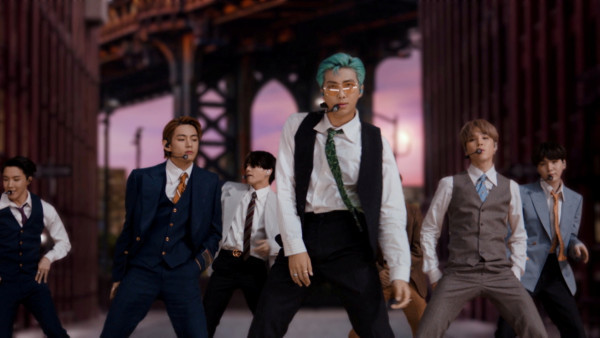 On January 31, Esquire, an American Magazine, released the list for their The Best Pop Bands of All Time Prove the Universal Power of Music choice. Along with The Beatles and Queen named BTS as one of the 10 Best Pop Bands of All Time!
BTS Talking About Masculinity And World Domination In Esquire
During the latest BTS interview with Esquire, SUGA spoke about the ideology of music briefly and how society defines masculinity.
He stated that there is this culture where certain emotions and characteristics define masculinity. "I'm not fond of these expressions," he said. The idol went on that people have different physical and mental conditions that vary every day.
He expressed that society should concentrate on individuals' well-being rather than defining certain aspects being the social norm. "Society should be more understanding," he concluded the topic.
Regarding world domination, the septet revealed that they just wanted to share positivity and energetic vibes with Dynamite. RM stated that Dynamite wouldn't be here if there were no COVID-19.
He added that they just wanted to go easy, simple, and positive. Jin agreed, saying that they were trying to convey healing and comfort for their fans. "World domination wasn't actually our plan when we were releasing 'Dynamite.'"
BTS Matching The World Legends
For including BTS on the list, Esquire explained that the group is arguably one of the vanguards acts to pioneer K-Pop's immeasurable worldwide success while K-Pop as a genre has been around for decades.
The magazine wrote further that with a fanbase aptly described as "ARMY," boy bands, fandoms, and pop music itself have been redefined by BTS's beloved septet.
Along with the Bangtan Boys on the list are the following:
Destiny's Child
The Temptations
The Beach Boys
ABBA
Sly and the Family Stone
Fleetwood Mac
Queen
The Beatles
The Supremes.
Moreover, Esquire also shared that the group's hits: Dynamite and Life Goes On offer a blend of pop, disco, hip-hop, and R&B, with catchy melodies laced with social commentary-based lyrics.