Celebrity
GFriend's Sowon Slammed For Posting Flirty Poses With A Nazi Soldier Mannequin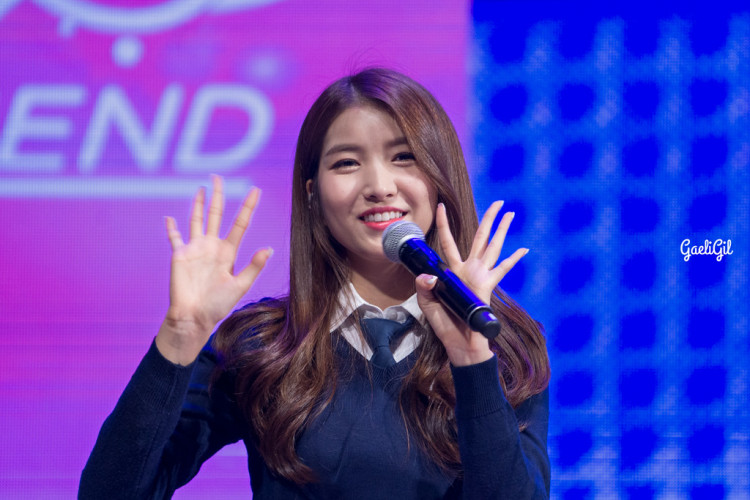 Many Korean netizens slammed GFriend's Sowon after posting a flirty Instagram post with a mannequin wearing a Nazi uniform. Headlines tagged the post as inappropriate and irresponsible.
Sowon's Controversial Post
Sowon recently uploaded a set of controversial photos on her Instagram with a mannequin and quickly deleted it afterward. Based on the military garments and the logo, the plastic statue has been identified as a Nazi soldier. Others have speculated that the photos might have been taken on a set.
In the pictures posted by Sowon on January 30, 2021, the K-pop star can be seen posing affectionately with a life-size figure. The uniform worn by the statue was depicted as Nazi's during World War II. A rank was denoted by the featured patches on the jacket and collar, while the artillery uniform cap's design is with a swastika insignia.
Right after Sowon uploaded the snaps on Instagram, they were soon deleted. However, on Twitter, one Jewish K-Pop fan saw the images and proceeded to share them. He gave information to the fans about the violent history behind the statues.
The said fan wrote on Twitter that she was disappointed with Sowon. He went on, "I'm glad she deleted.. she needs to apologize for tho.. nazis are not friends or someone you can look so lovingly at or hug. They are killers, and they killed 6 million Jews out of the 1.5 million Jewish children /srs."
Fans Asking Sowon To Apologize
Moreover, fans of both GFRIEND and other groups call on Sowon to apologize after the pictures went viral. This is for causing hurt and offense to people around the world.
Several fans are outraged at her for posing with the statue, to begin with. As claimed by some, the idol already knows the uniform's meaning but still poses with it. Some also claim that Sowon has no excuse to be oblivious since the Holocaust and surrounding events are well-taught in Korean schools.