Celebrity
Hyuna And Jessi Make Bold Statements Regarding Their 'No Pants' Controversy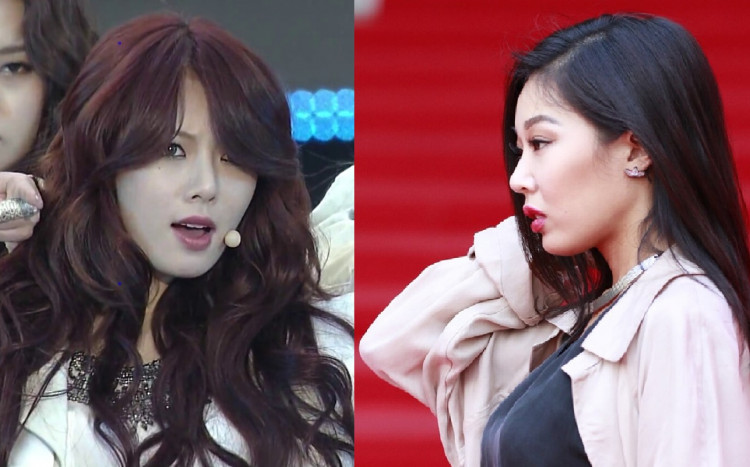 YouTube channel Mobidic posted on January 28 a new episode of Jessi's Showterview featuring HyunA, who just returned to the K-pop scene with I'm Not Cool. The two music icons, HyunA and Jessi, shared their thoughts about their "no pants" controversy that erupted on the same day around the same time.
Jessi On Giving Psy A Headache
SBS announcer Sho Jung Sik and co-host led the section, Trouble Maker Interview. He then asked about the photos that the two artists were embroiled in. The host began the interview by saying, "The two of you are of a hot issue these days." Then, he showed two photos of the two wearing excessively short pants.
Jessi cooly added, "I bet that gave Psy Oppa a real bad headache" while looking at the pictures. The singer then explained the situation, saying that she walked well until the end without saying farewell, but when she said 'bye' for the last time, her shirt went up too much."
Furthermore, Jessi then went on to say her point, "What's the difference between this and a swimsuit? That's my free will."
Hyuna Defending A Picture Of Her From College
Moreover, HyunA shared something about her picture and revealed that it happened at a festival during her college days. She explained that she always wears shorts wherever she goes. The singer expressed that she doesn't know what will happen while performing on stage. "I can't control the situation, so I always cover all bases," she added.
Hyuna then made a bold statement saying that she doesn't care what happens to her on stage. With a laugh, she explained, "I always do all my best... too much. What's wrong with me?"
Meanwhile, on Thursday, the 28-year-old dropped five-track EP. Last year, she postponed her single Good Girl due to health issues, but on January 28, the singer made a comeback and released her title track, I'm Not Cool, and postponed single Good Girl and pre-released hit Flower Shower.