Celebrity
Is Psy Apologizing For Losing Weight? Fans Scratch Heads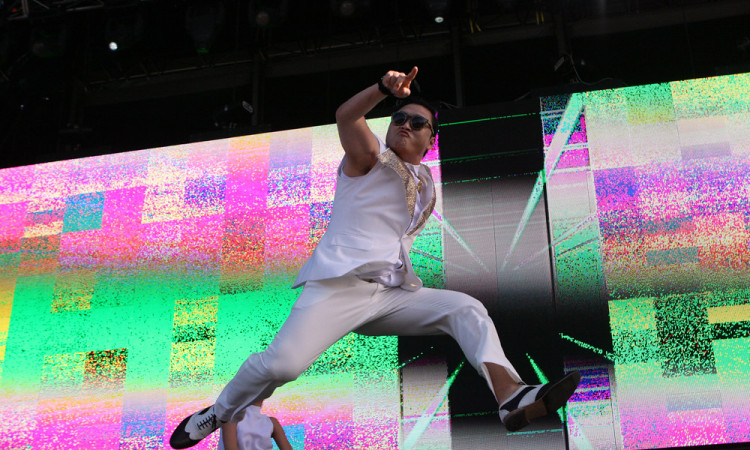 The P Nation founder and the artist who broke the internet with his world-renowned tracks Gangnam Style and Gentleman is receiving mixed responses with his current weight after appearing in a clip for HyunA's I'm Not Cool.
Psy Leaving The Chubby Energetic Image?
As reported by meaww, PSY as an artist is someone you can't keep your eyes off as he is always pulling out weird, wild, funny, and highly entertaining moves in front of the camera, all in the name of fun.
The singer's weight has never really been an issue for audiences or fans, and his confidence is magnetic. However, things concerning his appearance may have changed recently. But since Psy seems to be as energetic as ever, it appears to be no cause for concern.
On January 28, PSY took to his social media to show fans another funny video to promote an artiste under his record label, P Nation. Specifically, he announced the new mini-album of Hyuna titled I'm Not Cool. The singer entertains viewers as he appeared on the video with a comical dance while repeatedly saying "cool."
The Instagram post was captioned by Psy, "Love promoting my artiste this way. I felt stiff, so might as well."
Is Psy Sorry For His Weight Loss?
However, after the post of the idol showing his new body shape, many are scratching their heads as to why he made such a move. The surprised idol received criticism such as "Why did you get so skinny." Another fan commented on the Instagram post, saying, "How can you just let yourself go like this just because you don't have any concerts going on? You should reflect."
In the video that he uploaded where he performed a dance cover of HyunA's new pop dance song, I'm Not Cool, with his remarkably slim figure, he responded wittingly to his fans, saying, "My apologies. Let me watch out for my body shape."