Celebrity
BTS ARMYs And EXO-Ls Now In Harmony? Here's What Fans Have To Say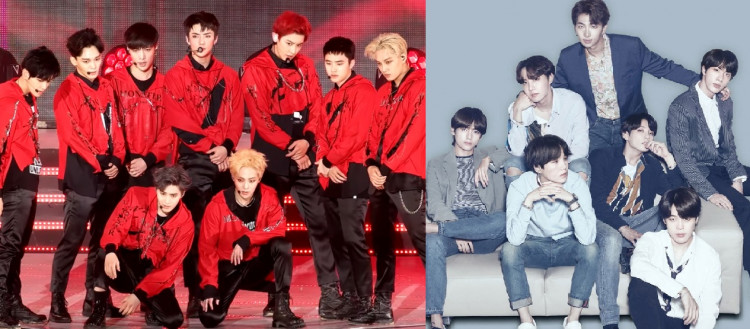 About four to five years ago, a spark between BTS fans (ARMY) and EXO fans (EXO-L) made rounds on the internet as both fandoms were on it to defend and promote their favorite groups.
Recently, a netizen moves forward and kicked-off a discussion on an online community. As expected, the topic went viral that stated that the fan war that existed between BTS fans (ARMY) and EXO fans (EXO-L) is now practically over.
Reminiscing An Instance Of Feud
In every significant event, the most anticipated act is always the closing artist. This place is given to the artist who shined the most during last year and achieved a great deal of love and support in the kpop industry.
However, during the 2018 SBS Gayo daejeon, the ARMYs were disappointed as the closing performance for SBS Gayo daejeon was not given to BTS. Instead, EXO took the finale stage, making the BTS fans outraged, knowing that the group had very little to no promotion for the year.
In Korea, several articles were published containing reporters speculating as to why this was the case. Both BTS and EXO fans then rushed to defend their artist, which resulted in a vast ongoing fanwar.
The Feud Is No Longer A Thing
The feud between two big fandoms began when BTS gained fame with a growing fanbase. There was an unspoken feud between the BTS fandom and EXO's fandom. However, that is no longer the case.
As shared by a netizen, creating conflicts is no longer a thing between the two fandoms as they have grown fond of each other.
In the online community, the netizen shared that the two fandoms don't cause drama with each other anymore as both fandoms outgrew the fights. Other netizens also joined in on the conversation to give their thoughts on the matter.
One has commented, "To be honest, when the two fandoms fought, they competed because of the music chart results," while a BTS fan noted that "ARMY has everyone else as enemies basically lol."