Celebrity
Trot Singer Roh Ji Hoon Decides To Undergo Vasectomy After Wife Expresses Desire To Work Again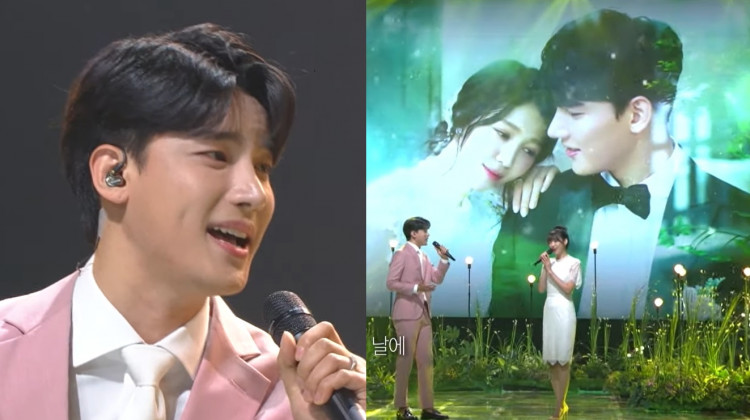 The dedicated and loving "Trot Daddy" Roh Ji Hoon makes a manly and admirable decision as he steps into a vasectomy, all for his love for his wife, Lee Eun Hye.
Roh Ji Hoon and Lee Eun Hye, who got married back in 2018, talk about their family plans in an episode of KBS2's Mr. House Husband Season 2. The said episode will be airing on January 30.
Lee Eun Hye's Desire To Go Back Modeling
In the episode, Lee Eun Hye meets her friend who used to work in the same agency before she got married.
And after meeting with her friend, Lee Eun Hye expresses her eager desire to return to her career as a model. Despite the model's earnest desire to return, she also reveals her fears of making a comeback.
Lee Eun Hye becomes more determined to return to her work after listening to her friend's advice. She was told that it might get more challenging for her to return to her career if she does it later.
Roj Ji Hoon's Tough Decision For His Wife
Furthermore, Lee Eun Hye sits down to talk with her husband after returning home. She told him that she wants to do her work again.
The loving Roh Ji Hoon tries to casually divert the conversation by saying that she doesn't have to work. However, as Lee Eun Hye expresses that she had pent up inside her, Roh Ji Hoon finally decides to have a vasectomy for his wife.
Several fans were surprised as the singer had expressed his desire to have a second and third child.
Meanwhile, Roh Ji Hoon and his wife Lee Eun Hye heard a piece of unexpected information from the doctors as they visited the clinic.
On January 30 at 9:15 PM KST, this surprising piece of information about Roh Ji Hoon will be revealed in a new episode.