Music
BTS Gives An Enthralling Peek Of Their 2021 Winter Package With Heart Warming Teaser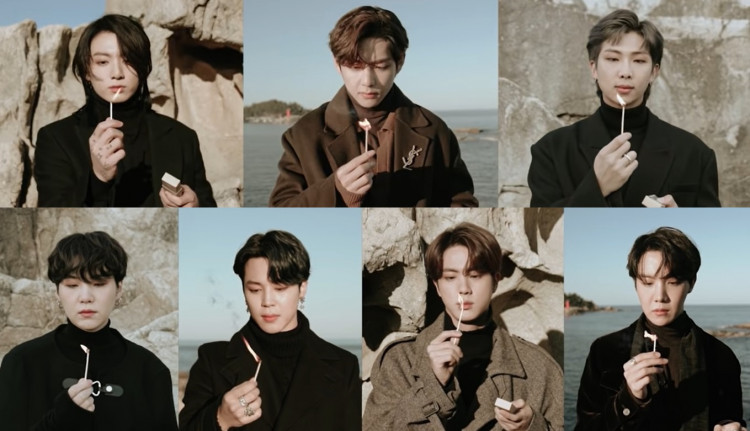 Fans were enthralled and filled with excitement as BTS released a teaser video for the 2021 Winter package on January 26!
The Captivated Fans With BTS's Surprise
The septet is shown enjoying the winter in the video clip as they prepare the 2021 winter package for their fans.
Many fans quickly identified the location of the video as Jumunjin Beach. It was the place where BTS filmed their music video for Spring Day and the acclaimed drama Goblin.
As fans shared various captured content from the clip, fans took it to social media such as Twitter to share their excitement. Others even used their talents to edit the BTS winter package teaser using the Goblin introduction clip.
BTS's Year-Starter Gift For The ARMY
Furthermore, the ARMY is all on the mind of BTS as they released their 2021 BTS Winter Package. BTS has released a less than a 2-minute teaser of the package with the members lighting matches individually. The group seems to represent lighting up the new year and making wishes for a fresh start in 2021.
With different themes and outfits, Jin, Suga, RM, J-Hope, Jimin, V, and Jungkook are shot at various locations in the area. The winter outfits that they are wearing make them look warm and cozy.
The group has fun hanging out together, especially now that Suga is with them. The seven is complete! Life Goes On their chart-topper plays in the background, truly aligning with the meaning of their greetings for the year 2021.
Gangwon-do, the video's location for the BTS's Winter Snowflake package 2021, is a mountainous region. It is a forested province where there are some Ski resorts.
Meanwhile, the group's Winter Package will include a Pouch, Photobook, Wappen, Making DVD, 4×6 photoset, Mini Photo box, Mini poster set, 6-cut film photo, plus Photocard and Photo stickers (1st press only).
On February 26, 2021, the package will be released. The preorder will start on January 28, 2021