Celebrity
Jungkook's Fans Are Loving His Long Hair From 'BTS Winter Package 2021'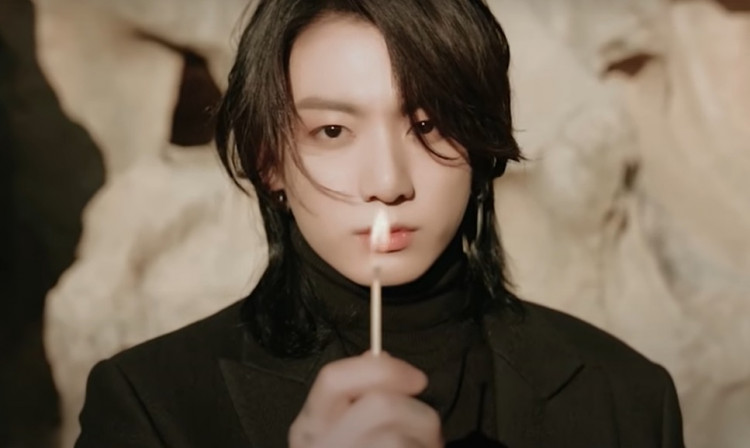 BTS Jungkook is making headlines once again! After his golden hair enchanted fans on Twitter during a Louis Vuitton presentation, the golden maknae is now a hot topic with his long hair!
The Golden Hair Of The Golden Maknae
Last week, the BTS fans gushed over the new surreal looks of Jungkook exhibited in a shared peek of the Louis Vuitton's official Twitter account.
Even if Jungkook was just wearing a simple black shirt and black pants, he still radiated an indescribable beauty that seems surreal on the photo released on Twitter.
The BTS charmer showed off his charms as he gazed directly at the camera as he went to grab the cup with his name on it. And filled with a chic yet cute charm, Jungkook smiled at the camera.
After the video was released, fans quickly expressed how much they love the new look of the maknae.
Jungkook's Hair Trends Again!
BTS trended worldwide on January 26 as they released the teaser for the 2021 BTS Winter Package. Many fans took it to social media outlets such as Twitter as soon as the video was revealed. The web was filled with BTS content once again as fans shared many photos and videos of their own bias.
The long hair of Jungkook was given high regard as the netizens decided to share their opinion and love for the member. As the netizen hopes to share their love with others, they shared various clips on an online community of Jungkook from the teaser clip.
Furthermore, with the enthralling handsomeness of Jungkook in the long hair, the fan commented, "He looks so good in that hair."
Moreover, other netizens agreed and joined, praising Jungkook's visuals by commenting, "I've never seen anyone look this good with long hair. It's maybe because he has such a pretty and handsome face." Others also said, "He's so good looking," "How does he look so good in that hair?" and "So handsome."