Fashion
MONSTA X Graces 'Beauty+' Magazine As New Endorsers For 'Urban Decay'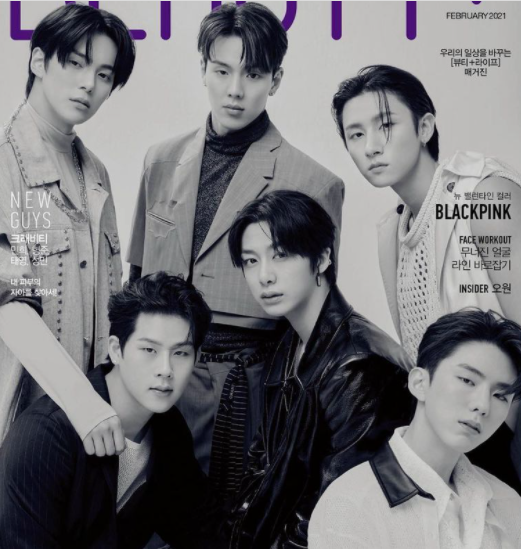 South Korean all-boy ensemble MONSTA X, consisting of Shownu, Joohoney, Kihyun, Minhyuk, I.M, and Hyungwon, is the new model endorsers for the global makeup brand Urban Decay.
Undoubtedly, the K-pop septet stormed over fans' hearts and attention worldwide with its feature on Beauty+ magazine's February issue.
MONSTA X announced as the new endorsers for Urban Decay
The global cosmetic brand Urban Decay chose the perfect models for its brand-MONSTA X! That said, the group plays an intense role as part of the brand's family, kicking off with its Beauty+ magazine feature.
MONSTA X's announcement being the new models for the brand comes in handy on January 19 (Tuesday), with Starship Entertainment breaking the news to the public.
"MONSTA X has been selected as a new model for the global makeup brand Urban Decay," the agency said.
Urban Decay and Beauty+ magazine partners for a MONSTA X feature
Commencing MONSTA X's official activities as the new face of Urban Decay Korea, Beauty+ magazine's February issue featured the band.
The group graced seven cover versions, showing off the unique new product line of the brand, the Urban Decay Naked. The six versions are the solo covers of each member, while the last one is a group shot.
All solo shots were taken closeup, showing off each member's dashing auras and looks. Kicking off with Shownu, the bandleader wore a red suit, partnered with a red shirt underneath; His copper brown hair highlights added beauty to his photos.
Minhyuk donned a black lace shirt, while his avocado green suit is on his other shoulder. On the other hand, Kihyun posed on top of his laying hands while gazing straight at the camera.
Hyungwoon's hair did not disappoint, matching the black turtle neck outfit that has pearls on it. Joohoney's stare is also fatally addicting, with his demeanor that exuded his total man beauty.
Finishing the solo covers is I.M's shot, where he showcased his silver bracelet, covering his mouth, highlighting the upper part of his handsome face.
Check out the photos here.