TV
'The Uncanny Counter' Shocks Fans With Sudden Writer Replacement With Just Four Episodes Remaining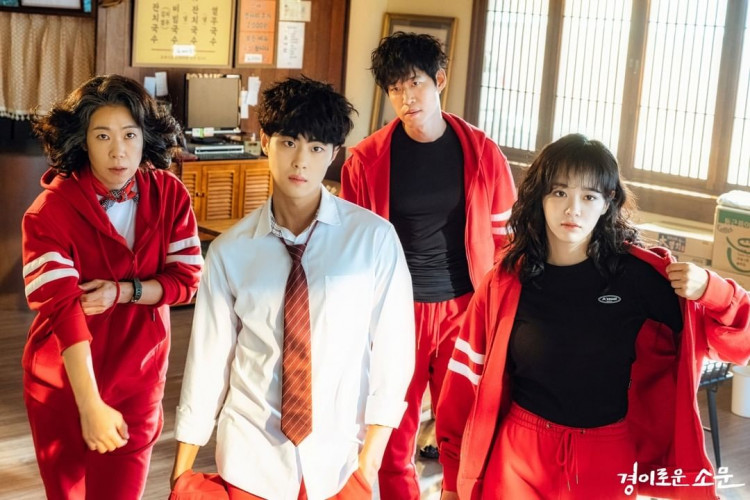 The Netflix series, The Uncanny Counter, which immediately became the town's talk, has replaced its writer with just four episodes before the show's end.
Revealing that there was a disagreement over the story in the latter half of the drama, SpoTV News shared that Yeo Ji Na, the writer of OCN's Sat-Sun drama The Uncanny Counter, has recently dropped out of the production.
A Change In The Middle Of The Success
For dramas to replace writers amid their airing is not uncommon. There were already many recorded dramas that had their writers changed during the show. This includes East of Eden, Spotlight, The Time We Were Not in Love, Big Thing, Tazza, Iron Lady Cha, and Gwanggaeto, The Great Conqueror.
Notedly, most of the change made was due to significant conflicts and harsh criticism from viewers by which the production team/actors found challenging to deal with.
However, The Uncanny Counter's writer replacement is sudden as it was successful and continues to break OCN's record of two-digits viewer ratings.
The Production Disagreement
As mentioned, there has been a growing disagreement over the story in the latter half of the drama. Yeo Ji Na's opinion for the development of the next episode was different from that of the production team, although she has written the show from its first to 12th episode.
As a result, the drama's original writer left the project. "Both her and the production team mutually agreed for her to drop out, as Yeo Ji Na had different plans for the second half of the show," shared a related individual from OCN.
Producer Yoo Sun Dong, who was in charge of directing, wrote the drama's 13th episode, which aired on the 16th. He has previously served the dramas Arahan, 0.0MHz, Mr. Housewife, and Shoot Me in the Heart by writing their scripts.
Moreover, Kim Sae Bom will be writing the remaining script. With the writer of The Uncanny Counter's replacement, attention is being raised as to how the plot will be affected by the sudden change.