Celebrity
Teen Top's Ricky Begins Military Service, Bids Farewell To 'Angels'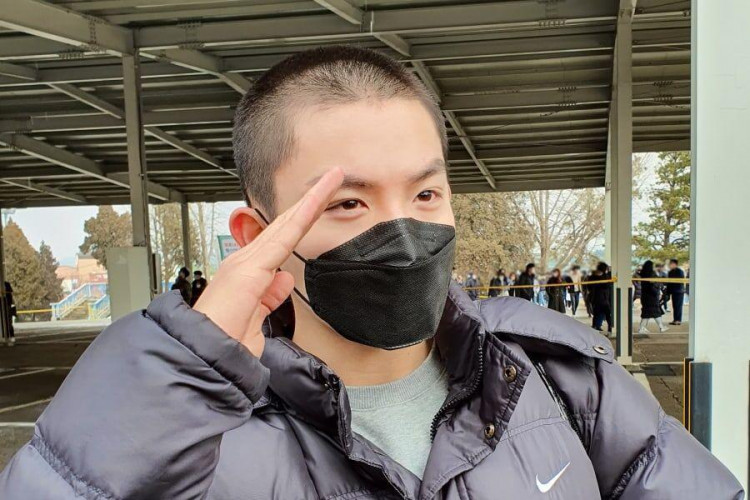 Following Chunji's enlistment in the military last August 5, Teen Top's Ricky has become the second member of the group to finally enlist in the military after leaving a heartfelt message to fans on his Instagram story!
Previously, TOP Media, the boy group's agency, announced the enlistment of Teen Top's Chunji on August 10 last year to serve as an active-duty soldier of the Republic of Korea Army.
It was then announced that the idol's preparation in the mandatory service followed the "TEEN TOP 10 LIVE" concert on August 8. And due to safety reasons, including COVID-19, his enlistment's location and time were not disclosed.
The Second Teen Top's Member To Enroll In The Military
Teen Top's Ricky first divulged his plans to enroll in the military service on November 27. In an official statement of TOP Media, it said that Ricky applied to the military band, and he has been accepted. "He plans to enlist early in 2021," added TOP Media.
Furthermore, the schedule of the military service of Ricky has finally arrived. TOP Media announced on January 18 that Ricky would be enlisting "today." They shared that after completing his basic military training, Ricky would be serving with the army band.
Ricky Bids Farewell To Fans
On Ricky's Instagram story, he left a message the night before for his fans saying that he will be missing their Angels (Teen Top's fans). He went on, "To those who were thinking of coming to say goodbye, I would be so~~ thankful but please send your support from afar for everyone's safety! Good night, and I will put on a live broadcast on my way to enlist tomorrow. Sleep tight."
On Teen Top's official Twitter, the idol's final moments before enlistment were captured and uploaded. It shared a message from Ricky saying, "Angels~ I'll make it back safely!! You guys stay healthy too! Yes, sir."