Celebrity
MONSTA X's Shownu Shows Much Love For Delivery Food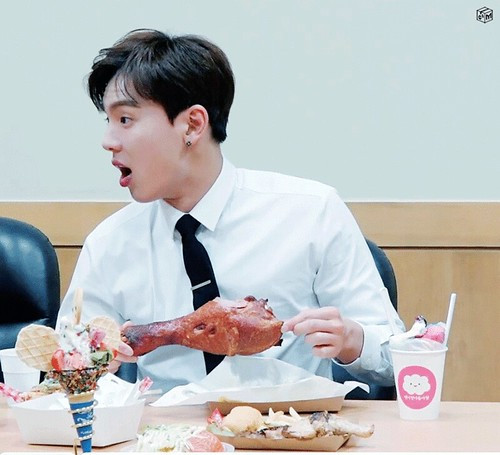 Son Hyun-woo, best known as Shownu, the MONSTA X leader, appeared on the show to promote his upcoming variety show's pilot episode titled Are You Hungry for Delivery? Just Order It! (literal translation).
The LOVE KILLA singer shared on his interview with the TV program The Manager, where his fellow members and he can be seen ordering numerous food.
MONSTA X's Shownu loves food delivery
During his interview with The Manager, Shownu said that they live in a dorm, so they always order takeout food.
"I usually order something with rice. Either Korean food like kimchi stew or simple, easy-to-eat food like kimbap, tonkatsu, and jjajangmyeon," he said. He added that on special days, he orders pasta or pizza.
Out of all the variety show's host, Shownu is the youngest, and his feeling towards the matter is not that special. He added that the older members were food experts, so he takes the initiative to think of how to express himself through the food he orders.
MONSTA X Shownu's new show
As mentioned above, the show's title is Are You Hungry for Delivery? Just Order It! It is a collaboration project between SM C&C Studio and MBC, showcasing the country's large food delivery industry.
The show aims to portray the role of food delivery services during this pandemic and how it does not spread the virus through physical contact.
Shownu carries on with his interview by sharing he spends time thinking about what to order and how good his orders are. However, his new shows carry a theme found on the title, "Just order it," so it focuses more on the food rather than his best choice.
As per Breaknews, Shownu is joined by Dong-yeop Shin, Joon-Hyung Park, Joo-yeop Hyun, and Gyu-Han Lee. All of them are known as celebrities who find enjoyment in eating, making them the perfect choice as hosts of the show.