Video
WATCH: MONSTA X Shows What 'BEASTMODE' Is In New Dance Practice Video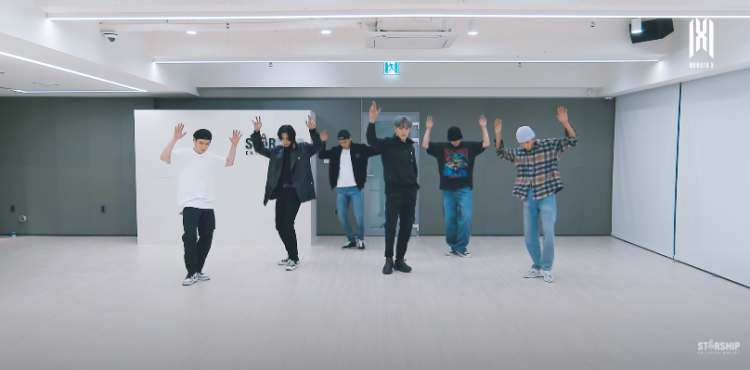 The six dashing members of MONSTA X show what it is like to be in BEASTMODE in a newly-uploaded dance practice video.
MONSTA X's
BEASTMODE
Starship Entertainment's most pleasing, MONSTA X, showcases its intense choreography in a new dance practice video entry. Fresh from the promotional activities for its new album FATAL LOVE, the all-boy group did not dismay its fans as they flaunted its sexiness and gracefulness on the dance floor as they dance their bodies out with the beat of BEASTMODE.
Furthermore, as per Hellokpop, the boy band shows off their "ferocious sides" while dancing dynamically to the track.
The dance studio where MONSTA X shot the dance practice video is somewhat similar to the studio where they danced LOVE KILLA. Like the band wore in the latest, the street style outfits match the song's modish dance moves despite the variety.
Moreover, all six macho lads, Joohoney, I.M, Kihyun, Minhyuk, Hyungwon, and Shownu, showed their extreme visuals and charms through their respective facial expressions. Delivered straight to the camera, the K-pop group, who is considered the epitome of sexiness, captures the attention of Monbebes, the fandom tag of MONSTA X.
The spectacular dance moves of MONSTA X
Undoubtedly, the dance practice video of MONSTA X for BEASTMODE is one of the best from the band. To date, it has headlined various music charts alongside the facts that the boys looked all so dope and dashing.
Adding spice and allurement to the video is the appearance of dancers in black outfits. The interaction between the K-pop quartet and the dancers makes the impressive number stand out, making it more entertaining.
Per Allkpop, the dance crew who joined MONSTA X on the dance floor highlights the band's already powerful choreography.
Meanwhile, MONSTA X is slated to perform at the forthcoming 2020 Mnet Asian Music Awards on December 6. Stay tuned!