TV
Park Shin Hye Is A Fearless Warrior In Upcoming JTBC Drama 'Sisyphus: The Myth'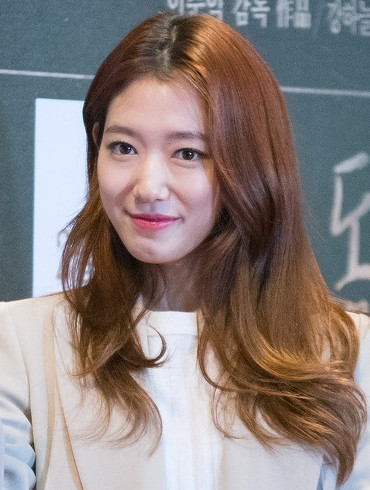 Six days after the reveal of the character posters of the leads of the 10th-anniversary special drama of JTBC, Sisyphus: The Myth has shared Park Shin Hye's first stills. The posters previously released unveil the intriguing cast with glowing sigma symbols.
In the fantasy drama, Park Shin Hye portrays Kang Seo Hae, who saves Han Tae Sool and the world from danger by returning to the past. Simultaneously, Cho Seung Woo takes the role of a genius engineer named Han Tae Sool, embarking on a dangerous journey. This is to bring to light hidden beings that are secretly residing in our world,
Park Shin Hye Ready To Show Her Versatility
A quality action scene will indeed be witnessed in the new drama as Park Shin Hye will impress fans with his stunts and skills in the scenes as the courageous warrior Kang Seo Hae.
Revealed to be using ropes to travel between high-rise buildings in Seoul, Kang Seo Hae is an extremely skilled character. She catches large men with her bare hands and boasts high accuracy when shooting.
However, as she eats bananas with the peel on, she can also be unpredictably strange. She says the air is fresh on days when the dust levels are the worst.
Furthermore, Kang Seo Hae is holding a rifle in her first stills and is concentrating on her target. She then showcases strong charisma with a determined gaze.
The Highly-Anticipated Drama
As divulged by the production team, the drama emphasizes the first letter of Sisyphus, sigma, in ancient Greek. Sigma will also represent a core focus to that extent in the world of Sisyphus: The Myth.
Meanwhile, director Jin Hyuk helmed the JTBC drama, whose works include, The Legend of the Blue Sea, Doctor Stranger, Master's Sun, and more. Writer couple Lee Jae In and Jeon Chan Ho also penned the drama. In February, the Sisyphus: The Myth will premiere following the conclusion of Run On.