Celebrity
Kim Yohan Continues To Prove That BTS V Is The Ultimate Idol Among Idols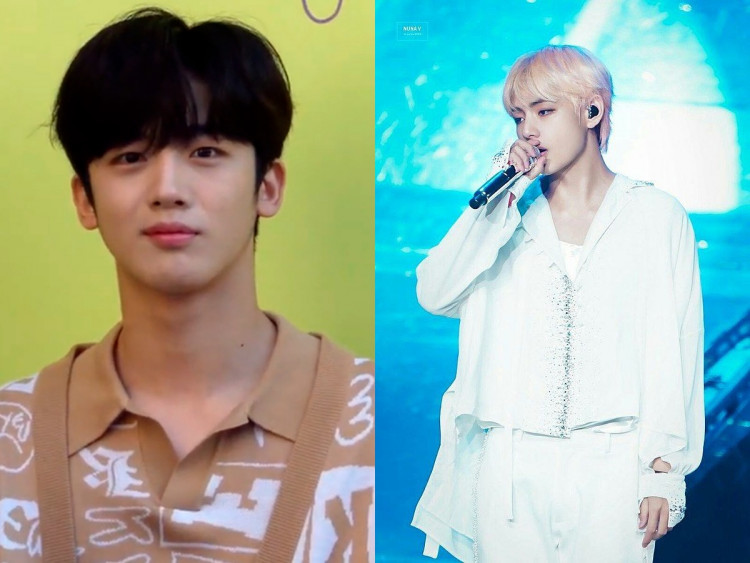 Kim Yohan from Wei and a former member of Produce X 101's X1, reaffirms that BTS V is the "idol of idols," as he continues to prove that his role model deserves such vast credit.
BTS V's influence
K-pop would not be K-pop without Kim Taehyung, best known as V. Since BTS became the world's most phenomenal K-pop group, the band became an inspiration to its younger artist in the industry.
One prominent member who always gets mentioned by sportsmen, rookies, and other celebrities locally and overseas is BTS V. He is claimed to be one of the most-in-demand idols of idols, who also captured the attention and admiration of idol-actor Kim Yohan.
BTS V's intense stage presence, visuals, and unique deep voice earned other stars' praise. And as talented as Kim Yohan, his respect for V is arousing as time goes by.
Kim Yohan's admiration for BTS V
Allkpop reported that the former member of X1 recently graced an interview with SBS radio power FM, sharing, "Other artists are good as well, but I personally like V sunbaenim the most." Kim Yohan's words came after the interviewer asked him if he has a role model.
An international media outlet came in the running to share a report about Kim Yohan's fanboy moment for V. It states that it is not the first time the now WEi member blurted out his admiration for the Snow Flower singer.
In Urban Dictionary and other Korean media outlets, the Grammy-nominated artist V is tagged as the "idol of idols."
V is known for his mesmerizing visuals and skillful talents that made his name leave a mark on his fellow idols, especially the rookie ones.
With no hesitations, Kim Yohan did not just reveal an admiration for V but also for the band. "I like BTS," he said, then added that V's expressions are "cool," and he can feel his vibe through the TV.