Celebrity
BTS Jin Finally Met His Inspiration Kim Nam Gil At The '35th Golden Disc Awards'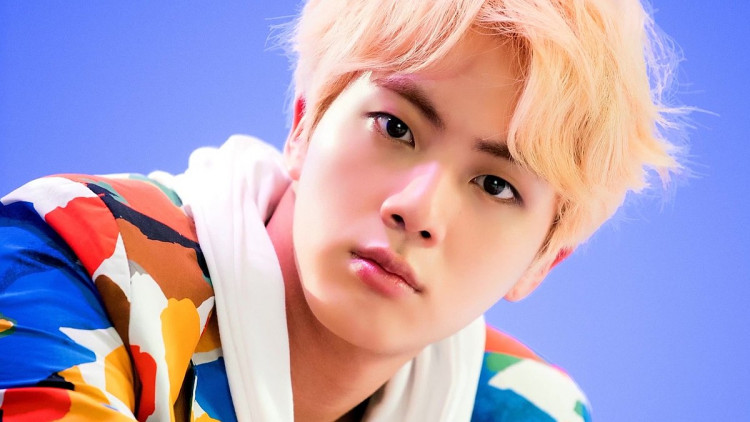 The eldest member of BTS, Jin, meets his acting inspiration and idol Kim Nam Gil at the recently concluded two-day awards show of Golden Disc Awards.
The 35th Golden Disc Awards took its place over the weekend, with many left speechless with BTS's win for both Album and Digital Song Divisions. On top of the awards, the K-pop septet bagged, its performances are unforgettable for the fans.
With many remembering BTS as the Daesang (Grand Prize) winners of the event, Jin will remember the event due to a very touching reason.
BTS Jin crosses with his idol
Pinkvilla reported that the Abyss singer met paths with his acting idol, Kim Nam Gil, during the event. The South Korean actor attended the second day's show as the presenter of the Daesang award, of which BTS won.
It has been a long time now since Kim Seokjin has been fan-boy-ing with Kim Nam Gil, saying he was moved and his dream of becoming an actor sparked up after watching The Fiery Priest star's acting skills.
The most prominent character of Kim Nam Gil, according to Jin, is being Bidam in the drama titled Queen Seondeok. That said, the Grammy-nominated artists chose Film as his major for his bachelor's degree at Konkuk University, South Korea.
BTS Jin talked to Kim Nam Gil
In 2020, ARMYs were hoping that their idol and Kim Nam Gil will cross paths on the same awards show, but it did not happen. Fans were left disappointed, but this year, things went very differently.
Reports find that Jin approached the actor and expressed his delight in meeting him. In response, Kim Nam Gil replied, "I love you too." The actor also felt exceeding joy in meeting the Moon singer and playfully spoke with him.
To the fans' delight, the hashtag #WeLoveYouJin trended on Twitter in several countries, supporting Jin's love for Kim Nam Gil.