Celebrity
ARMYs Speculate Jungkook Will Release His Mixtape This Month After Seeing His Blonde Hair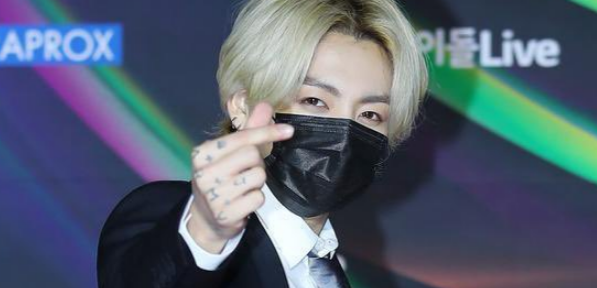 Speculation alert! A fan theory blurted out that Jungkook dying his hair blonde is part of his solo mixtape process this month.
Jungkook's mixtape is on the way?
The world's most phenomenal K-pop group BTS has been releasing solo mixtapes in the past, kicking off with the bandleader, RM. Simultaneously, the band is consistent in dropping music pieces as a group through its albums.
Aside from RM, two other members already released its mixtapes, while some are still working on it like V. The K-pop idol recently shared that his mixtape was halted, but instead, he released a Christmas song Snow Flower to suffice the delay.
That said, Allkpop reported that Jungkook is also sweating in full gear to release his mixtape, with fans making a new theory that the said speculation is indeed true.
During the recently concluded 35th Golden Disc Awards, the 23-year-old Grammy-nominated artist appeared on the show with blonde hair, exciting fans worldwide. Due to the matter, many were convinced that Jungkook is releasing his mixtape this month, as his new hair color is part of the release.
More evidence for Jungkook's mixtape release
With no hesitations, Elite Daily shared that the golden maknae's Apple Music profile picture was changed, leading fans to be convinced more than the mixtape is coming sooner than expected.
The matter comes in handy due to the last time Suga is about to release his mixtape entry entitled Agust D in May 2020, the rapper's Apple Music photo changed. That said, fans firmly believe that Jungkook will debut his mixtape in just a matter of days or weeks.
Various media outlets are also reporting that Jungkook and V, BTS's youngest members, is up for collaboration and will join hand in hand as a unit. Some circulate that the two dashing idols will add another Taekook file for the fans by releasing a duet mixtape.