Music
BTS's 'Boy With Luv' Music Video Surpasses 1.1 Billion Views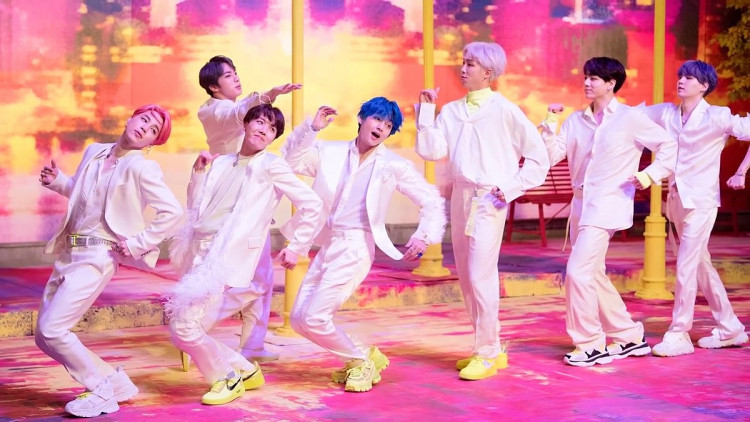 BTS is not ending its YouTube domination this year, as the Grammy-nominated band continues to collect gems on the video streaming platform.
BTS's Boy With Luv music video earns massive views on YouTube
Soompi delightedly reported that the world's most phenomenal K-pop group BTS achieved another YouTube feat with Boy Wit Luv.
On January 13 (Wednesday), at around 1:19 PM, following South Korea's time zone, the music video earned a whopping 1.1 billion views on the platform. It only took BTS a year and nine months to achieve the feat since it was uploaded on YouTube on April 12, 2019.
According to Yonhap News Agency, Boy With Luv that features American singer-songwriter Halsey is the second music video to bag an intense number of views on YouTube. The first music video to achieve the same milestone is DNA, released in September 2017.
Bits of Boy With Luv music video
The colorful music video made its way on Big Hit Labels' official YouTube channel in April 2019, as mentioned above, carrying the banner of the BTS's album entitled Map of the Soul: Personal.
The upbeat track that gives prominence to the K-pop septet's chemistry with Halsey skyrocketed to No. 8 on Billboard's main singles chart and reigned for eight consecutive weeks.
The music video was helmed by the regular collaborator of BTS, Yong-Seok Choi from Lumpens. It earned the title of the fastest-liked music video on YouTube, reaching 3 million likes in just 2 hours since it was released.
After 24 hours, the music video bagged 74.6 million views, hailing it as the most-viewed YouTube video in a 24 hours timeframe during that time. In October last year, the music video became billion-viewed, 18 months after it was released.
A few weeks after the music video was released, Big Hit Entertainment dropped a second version of the music video titled ARMY With Luv, dedicated to the ever-supportive fans of BTS.