Music
BTS's 'Lights' MV Is The 30th Entry To The 100-Million-View Collection Of The Band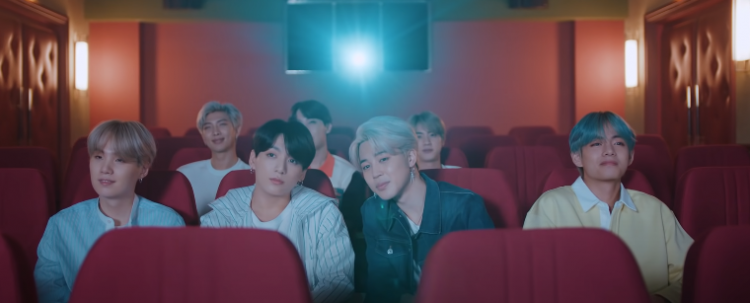 Amid winning big at the recently concluded 35th Golden Disc Awards, the Grammy-nominated band BTS achieves another Youtube feat with Lights' music video.
BTS touched another gem on Youtube
The world's most phenomenal K-pop group BTS records another music video achievement on the worldwide video streaming platform with Lights. That said, Hellokpop shared that the music video surpassed the 100-million-mark, showing off the intense popularity of the group.
According to Soompi, the feat comes in handy on January 11 (Monday), at around 1:45 PM, following South Korea's time zone.
The video was uploaded on UNIVERSAL MUSIC JAPAN's official Youtube channel on July 3, 2019, at noon KST, with the band's new feat that only took a year, six months, and eight days.
Lights is the 30th music video by BTS to achieve the record
Lights is the newest addition of the K-pop septet's 100-million music video collections, following the impressive 29 music videos that achieved the same feat.
It follows the footsteps of Make It Right, Dynamite B-side version, Life Goes On, Dynamite, Stray Gold, Black Swan, IDOL (featuring rapper Nicki Minaj), ON, ON (Kinetic Manifesto Film: Come Prima, Airplane Pt. 2 (Japanese version), No More Dream, and Boy With Luv with Halsey.
Adding to the long list are Run, MIC Drop (Steve Aoki Remix), IDOL, Fake Love, We Are Bulletproof Pt. 2, War of Hormone, I Need U, Danger, DNA, Spring Day, Not Today, Save Me, Boy in Luv, Blood Sweat & Tears, Fire, and Dope.
On top of the group music videos of BTS that achieved the 100-million-mark on Youtube, solo singles' music videos from Jimin, J-hope, and Suga also made their way to the collection. It names Singularity, Serendipity, Chicken Noodle Soup, DayDream, and Daechwita.
With BTS's new achievement, it set off that no one can stop the band from collecting gems for this year, starting with the awards from the Golden Disc Awards to its Youtube feats.