Music
ENHYPEN To Hold First-Ever Online And Offline Fan Meeting In February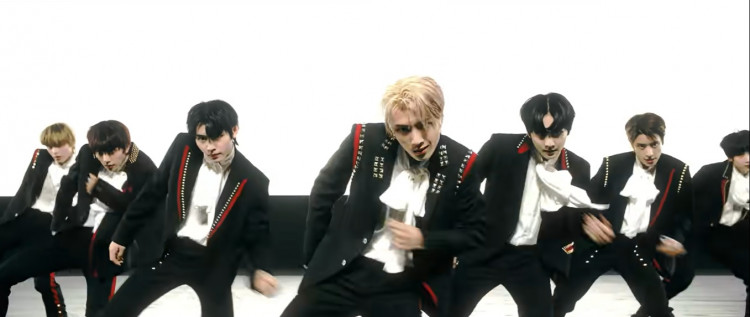 The boy group, which was formed through Mnet's survival reality show called I-LAND in September 2020, ENHYPEN, will be holding their fan meeting online and offline at the same time!
Consisting of seven members: Heeseung, Jay, Sunghoon, Jungwon, Jake, Sunoo, and Ni-ki, the new K-pop boy group made its debut on November 30 of the same year.
Even before the debut of ENHYPEN, they already gained a significant following on social media platforms, having more than one million followers simultaneously on Instagram, TikTok, Twitter, V Live, and YouTube.
The Septet's First-Ever Fan Meeting
Through official SNS channels, the group's agency Belift Lab announced on January 11 that ENHYPEN would be carrying out a first-ever 2021 ENHYPEN FANMEETING EN-CONNECT during February 6th and 7th. The two events will be both available in offline and online streaming.
Belift Lab also revealed that the offline performances would be arranged in accordance with the government protocols by keeping distance in between the seats.
Furthermore, the fan meeting will be carried out online only if offline performances become impossible in the future. Full refunds will be returned for the offline tickets if this case will happen.
ENHYPEN's Debut Success
After Mnet's survival program I-LAND, ENHYPEN has made its debut with the first mini-album BORDER: DAY ONE last November. The group's official music video for Outro: Cross the Line was released to their official YouTube channel after finishing their promotion for the debut album on the 10th.
With the music video's animation and a waltz-style sound, it captivates those who will be tuning in to watch it. A curious story was depicted on the video with sensuous beauties and a vintage carnival-like aura. The video's ending somehow stirs curiosity about ENHYPEN's next move.
Meanwhile, the current album of the septet was genuinely successful. It made waves on Billboard by charting on Heatseekers Album, World Album, and Top Current Album Sales charts. And simultaneously, the group was listed on Billboard's Emerging Artists chart.