Celebrity
Changmo Shows Pride In Winning At The '35th Golden Disc Awards' Despite Not Having Money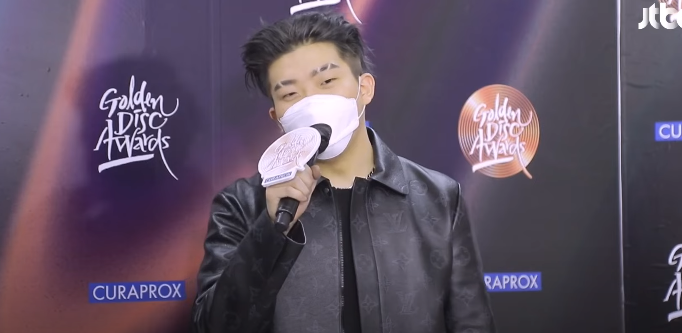 Ku Chang-mo, best known for his mononym as Chango, expresses pride for being able to grab an award at the recently concluded 35th Golden Disc Awards, despite tagging himself as an artist that lacks resources.
Changmo's impressive win at the 35th Golden Disc Awards
Allkpop reported that on January 10 (Sunday), the 26-year-old South Korean rapper-producer soars high with much pride after his big win at the jTBC awards show.
That said, Changmo took to his personal Instagram account to express his delight in receiving the Best R&B / Hip-Hop award during this year's 35th Golden Disc Awards. In the caption, he wrote that he comes from a small neighborhood and that he started simple.
"I wrote history without connections or money," Changmo wrote alongside multiple exclamation points that show how ecstatic he feels for winning an award. "I become Korea's best artist," he added.
Furthermore, the exceeding joy of Changmo for receiving the prestigious award from the Golden Disc Awards proves that he deserves what he hot. The rapper won the Best R&B / Hip-Hop award under the Digital Song Division, which was given to him on January 9 (Saturday).
Changmo's award took place on the event's first-day ceremony but was held without an audience. Also, all performances were pre-recorded.
Changmo's acceptance speech
Wikitree shared that Changmo joyfully graced the show in-stage, where he blurted out his award acceptance speech.
He expressed his gratitude during the speech, kicking with the rapper, saying it is an honor to receive the award. He added that he feels like everything in his career is miraculous, especially bagging an award from Golden Disc.
Moreover, Changmo revealed he only watched award shows while he was still younger, which made him motivated to become an artist. "I'm still nervous and in disbelief that I am here now," he added.
Meanwhile, check out Changmo's interview for the 35th Golden Disc Awards place above!