Celebrity
IU Reveals Comeback Plans During Her 'Daesang' Speech At The '35th Golden Disc Awards'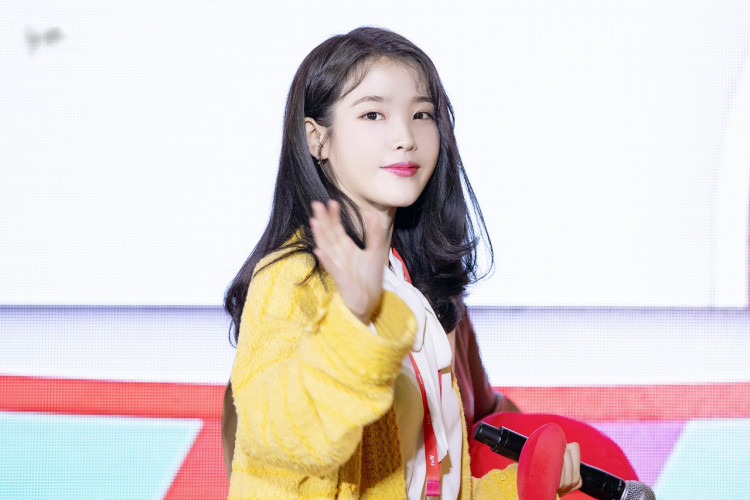 South Korean songstress-songwriter, IU, 27, won the Daesang (Grand Prize) at the recently concluded 35th Golden Disc Awards. In her acceptance speech, the songstress shares updates on her future stints, including her comeback plans.
IU is the big winner during the 35th Golden Disc Awards day 1
The Hotel Del Luna star is the grand prize winner in the Digital Songs Division category of the 35th Golden Disc Awards' kick-off ceremony. She won the award for her 2019 hit track titled Blueming, proving the song's intense popularity.
Her new trophy from the Golden Disc Awards is her first Daesang (Grand Prize) in three years from the award-giving body. That said, IU's last Daesang (Grand Prize) is for her 2018 song called Through The Night.
Aside from the Daesang (Grand Prize), IU brought home a Bonsang, alongside BLACKPINK, BTS, ITZY, OH MY GIRL, Red Velvet, Hwasa, MAMAMOO, Noel, and Zico.
IU's comeback plans are laid out
"I am planning to release a new album," IU said in her acceptance speech. "I think it will be a full album. I hope to release at least one song in January that can bring sincere comfort to those who are tired and suffering right now," the Dream High star said.
IU further stated that her new song would be refreshing that allows listeners to draw strength from it. Also, she said that to become a singer that UAENA can be highly proud of, she will not put to trash any single moment in negligence.
On top of revealing her comeback, IU blurted out her gratefulness for loving her song Blueming. She highlighted her thanks to the composer and her agency, EDAM Entertainment. IU also thanked her HEMES teams, her band, and her dancers for making her performances greater than she can imagine.
Meanwhile, IU's comeback made her fans very excited. The songstress will launch a new film with actor Park Seo Joon.