Celebrity
'Parasite' Actor Choi Woo Sik Receives Much Love From Netizens For His Friendly Vibe In 'Youn's Stay'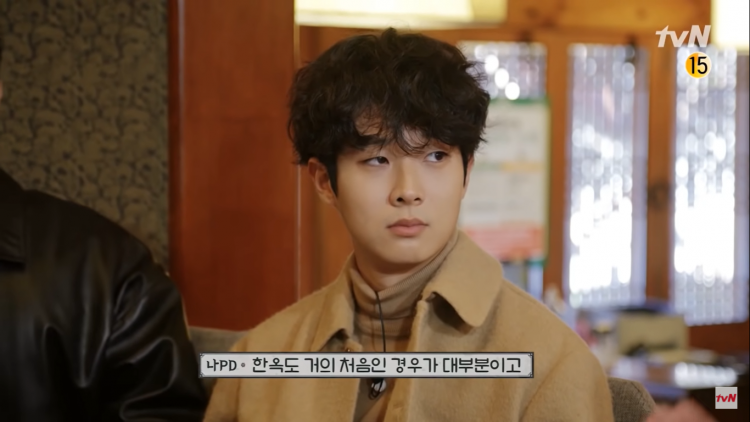 The actor of the multi-awarded Korean film, Parasite, Choi Woo Sik, has recently gained much appreciation and good feedback from the netizens in Korea in the new episode of "Youn's Stay."
The South Korean reality show of tvN, "Youn's Kitchen," has received much love with its unique concept. In the show, famous actors traveled to a different country to sell Korean foods to the locals.
Youn's Kitchen Spin-Off
The tvN's well-loved show has already aired two seasons. The first was in 2017 and the second in 2018.
tvN then planned to launch the third season of "Youn's Kitchen," after much netizens' positive reaction. However, the show was postponed due to the COVID19 pandemic. The show never continued as the production crew was prevented from traveling overseas as many infected patients worldwide skyrocketed.
With all that has happened, the production team changed the show's format to "Youn's Stay." Instead of traveling to other countries to serve Korean food, the cast runs an inn at a traditional Korean house for foreigners. These people came to Korea for work and school but had to be stuck indoors because of the quarantine measures.
Much more to the exciting concept is that the cast will still provide Korean cuisine to their guests, but this time, they will also provide room services.
Choi Woo Sik Praised By Netizens
From "Youn's Kitchen," the show was renamed "Youn's Stay," with the Parasite actor Choi Woo Sik as an additional member. With the actor's gentle and kind personality, the netizens are already falling deeper in love with Choi Woo Sik.
Moreover, the fans who praise him for his friendly atmosphere share short clips of the actor's interaction with guests. Some of the clips were seen Choi Woo Sik talking with the guests from Ukraine in fluent English. Choi Woo Sik grew up in Canada.