Music
Aespa's 'Black Mamba' Sets Record In YouTube As The Fastest Debut MV To Achieve 100 Million Views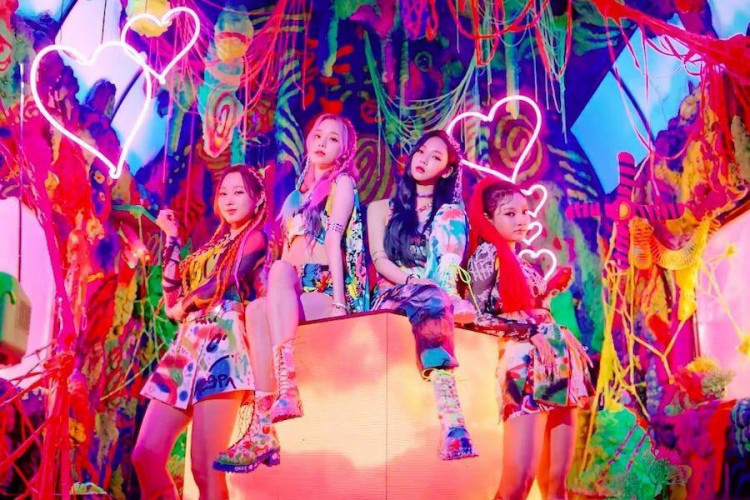 As Soompi reported, the New girl group aespa achieved a new milestone with their debut music video!
Aespa Owning A Throne
On November 17, 2020, it was at 6 p.m. KST when aespa made their debut with their single Black Mamba. With the captivating music of the four-piece and the group's undeniable charms, the music video for the track reached 100 million views on January 8 at 5:37 a.m. KST. This means that the Black Mamba's music video took about one month, 21 days, and 11 hours to achieve the feat.
ITZY had previously set the record with their debut music video for DALLA DALLA in just one month and 28 days. Now, Black Mamba is the fastest K-pop group debut music video to reach 100 million views!
Furthermore, Black Mamba's MV previously exceeded 21 million views on YouTube within 24 hours of its release. It achieved the best record of any K-pop group's debut MV.
Since the record, aespa proved their global power as Black Mamba blasted into No. 1 on the YouTube Trending chart.
The Overjoyed Four-Piece
With the group's latest feat, aespa shared that they are thrilled to hear that their MV hit 100 million views. The group continued and said that they are overwhelmed to have set such an excellent record with their debut song.
"We genuinely thank our fans for their support and love. In 2021, we will become aespa who show good music and bright energy, so please look forward and show lots of interest," the four-piece added.
The Rookie Girl Group
As divulged by SM Entertainment, the quartet's debut song had made a splash on global music charts. It landed on the Billboard Global Excl. U.S. chart and topping streaming at the Korean music chart run by China's QQ Music.
The group's name, aespa, is derived from the English words "avatar, aspect, and experience," with the name meaning "to meet another self through an avatar and experience a new world."
Karina, Giselle, Winter, and Ningning - aespa's four members - appear with their virtual avatars under the concept.