Music
BTS's 'Dynamite' Stays On Billboard Hot 100, Becomes Longest-Running Track In Top 10 By Korean Artist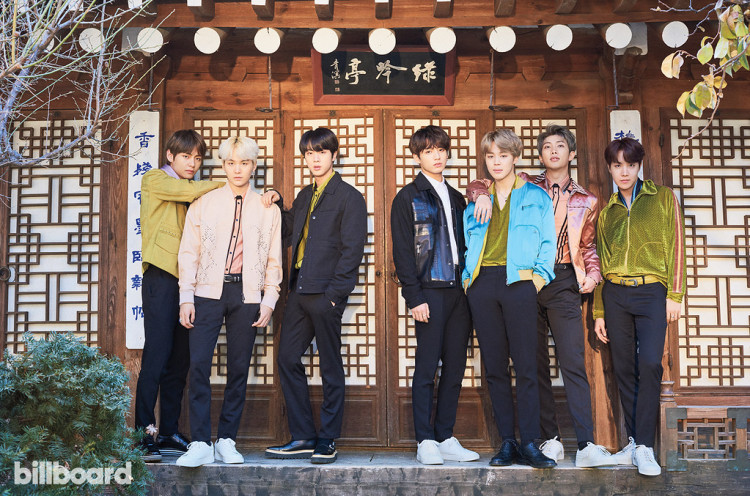 BTS's pre-release track from BE, Dynamite, finishes at No.5 on the US Billboard Hot 100, marking a record among Korean artists in the chart.
BTS's impressive stay on the Billboard Hot 100 with Dynamite
The funky and disco track of BTS, Dynamite, was announced to have finished at No. 5 on the Billboard Hot 100. Per Soompi, the said chart dates January 9, ranking the most popular5 songs in the United States from all music genres.
The figure that led BTS's Dynamite to sit atop the charts is based on the US streaming factors in both the official audio and music video, sales data, and radio airplay.
Furthermore, the ranking of Dynamite on the chart is the band's 13th non-consecutive week included in the Top 10. Inside the 13 weeks, the song reigned at No.1 for three weeks and at No.4 for four weeks.
It is also the song's 19th week stay on the chart and shows no plan of stepping down from dominating the list anytime sooner.
BTS broke records with its latest Billboard Hot 100 ranking with Dynamite
Without a doubt, BTS smashed a record for all-South Korean acts that made their way in the Top 10 of the prestigious Hot 100 list.
The remarkable achievement of the world's most phenomenal K-pop group dethrones PSY in 2012 with his song Gangnam Style that fell short for one non-consecutive week against BTS. On the other hand, the record for the longest staying K-pop song on the chart is still owned by PSY, for a whopping 31 weeks.
According to Naver, the No. 5 finish of BTS's Dynamite on the Billboard Hot 100 is 39 spots higher than last week's chart. It proves how BTS can easily storm the world with its music pieces, whether old or new.
Meanwhile, watch BTS's performance for Dynamite at the 2020 BMAs placed above!