Music
Jungkook's 'My Time' Gets A Nod From Music Critic As the Most Impressive Song From 'Map Of The Soul: 7'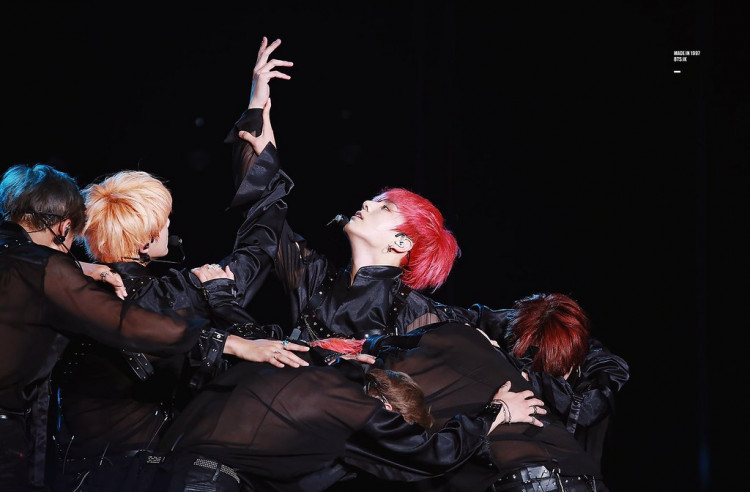 Jeon Jungkook captured a music critic's attention for his impressive track off from Map of the Soul: 7, titled My Time. The BTS member's song makes a good impression on the critic, encouraging Jungkook to go solo.
BTS's was reviewed by a music critic
Allkpop reported that music critic and KMA committee Kim Youngdae reviewed each member of the world's most phenomenal K-pop group BTS, writing everything he thinks and feels about the septet on his rightful column.
But what made Kim Youngdae's review famous is the claim he made on Jungkook, a review unlike any other as it will make the hearts of Jungkook's fans flutter with pride.
Moreover, the music critic has much appreciation for the 23-year-old K-pop idol, saying he has clean and flawless vocals, added by his techniques. Kim Youngdae added that Jungkook's has the full capability of expressing emotions while singing and without exaggerating any of it in the process.
Jungkook's My Time from Map of the Soul: 7 captivated the critic's attention
In his column, Kim Youngdae wrote that Jungkook's track from Map of the Soul: 7, My Time, is the "most impressive" song from the album. And not just that, the critic shared that the golden maknae is already ready to go solo by releasing a solo album.
"Not only as the main vocalist of BTS but made it possible for me to imagine a future soloist especially who can shine as the current contemporary pop and R&B singer in the K-pop scene," Kim Youngdae wrote.
The critic also noted how Jungkook thoroughly yet elegantly expressed his sole emotions on Euphoria. The said song hears how the singer shows his signature style in singing and sings how delicate his vocals are.
The critic ended his review for Jungkook by writing that Jungkook's singing skills are the only reason for him to wait for a new stint for the idol, but at that time, it would be him alone.