Celebrity
BTS Mandatory Military Enlistment Delay: Check Out If Your Bias Can Avail The New Law Revisions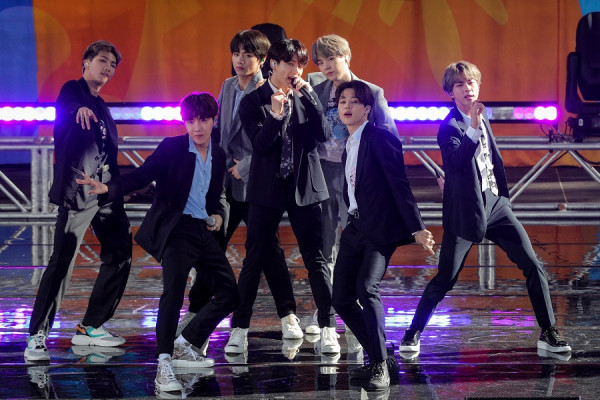 The BTS's members' mandatory military enlistment has been a huge talk since the previous months.
The head of the Regional Military Manpower Administration, in a previous statement, was given the authority to postpone conscription or drafting of individuals in the field of sports who have achieved excellence in the promotion of national prestige, wrote Allkpop. This privilege was then shared in 'Sports, Culture, and Arts,' which includes celebrities.
With this, the most well-known Kpop group globally, BTS, which has brought a lot of honor to the country, can now legally delay the timing of their mandatory military service.
The Merit Awardee Individuals Can Officially Delay Military Service
South Korea's Ministry of National Defense on December 22 officially declared that those eligible to request delays in their mandatory military service draft are individuals recognized as 'Merit Awardees in the Field of Popular Culture and Arts.'
But despite this light for the Korean celebrities, issues are still rising, such as the specific criteria for postponing military service and equity issues with athletes.
At present, to delay celebrities' enlistment, they had to go through complicated procedures. By taking a master's or doctorate course at a university, they can delay their enlistment until 28. If one has an illness or mental and physical disabilities, they can only delay their enlistment until 30.
However, the new revision of the law reveals that celebrities can postpone their enlistment until 30 if they are recognized as a global Korean star.
Can Other Korean Idols Avail The New Rules Of Enlistment?
It is said that the Ministry of National Defense and the Military Manpower Administration are crafting a new clause, and it is expected to be similar to Article 124 Clause 3 that deals with the postponement of athletes' enlistment.
As stated in Article 124 Clause 3, those recommended by the Korea Sports Association president are allowed to postpone their military service. This includes athletes who have established a new Korean record in national competitions. And those who have been recommended by the Ministry of Culture, Sports, and Tourism.
Moreover, many have taken interest if other K-pop groups such as EXO, GOT7, and Seventeen will also be allowed to delay their military enlistment as the Military Service Act's enforcement details ordinance are to be set.
But despite this, as the Ministry of National Defense is determined not to exaggerate the benefits of delaying military service, there is still a possibility that some Korean celebrities may be excluded.