TV
BTS Announces Interview With Italian Media, ARMYs In Full Guard For Any Racist Remarks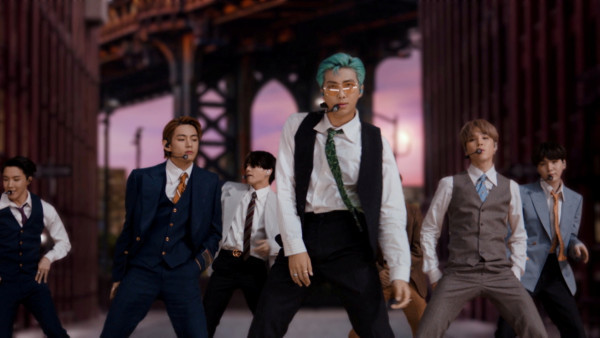 The European ARMYs were delighted after a surprise announcement made by Radio Deejay, an Italian radio station. It shared that the Korean superstars, BTS, will be gracing their show on its Twitter account.
It can be recalled June last year, Australia's Channel 9's 20 to One made racist remarks as they mentioned BTS. One shared, "When I first heard something Korean had exploded in America, I got worried that it might be North Korea's nuclear bomb. So I guess, could have been worse... But not much worse."
Considering this, The BTS Europe ARMY joined hands in their call that things should not happen again.
The Hype Is Real In Europe
The media tweeted on December 22 with a statement, "The legendary group BTS is scheduled to answer four questions on the 24th."
These questions were said to be about their music, new album, and plans. With the locals cheering loudly with the surprise announcement, the tweet immediately garnered 14,600 likes and more than 4,500 retweets in just a few hours.
As of the moment, any racist comment and inappropriate questions that could emerge are being watched by the ARMYs. This is in consideration of the history of racist remarks by the Western media.
The ARMYs Are In Full Watch
Considering the Australian media's displeasing remarks upon talking about BTS last year, they are also remembered saying that only one band member speaks English. One also said, "I asked if any of them were gay, and just even asking that question upset this fans so much. It's math."
BTS fans noted that only words of apology were taken after the offensive remarks, and fans won't let these mistakes occur once again.
With this, a fan tweeted asking people not to make strange jokes (racial discrimination), especially when Italian media interviewed BTS. "Thank you, BTS, for this interview. Please respect BTS and treat them well," another fan expressed.