TV
Yoo Quiz Shock: Mariah Carey Greets Yoo Jae Suk And Jo Se Ho A Merry Christmas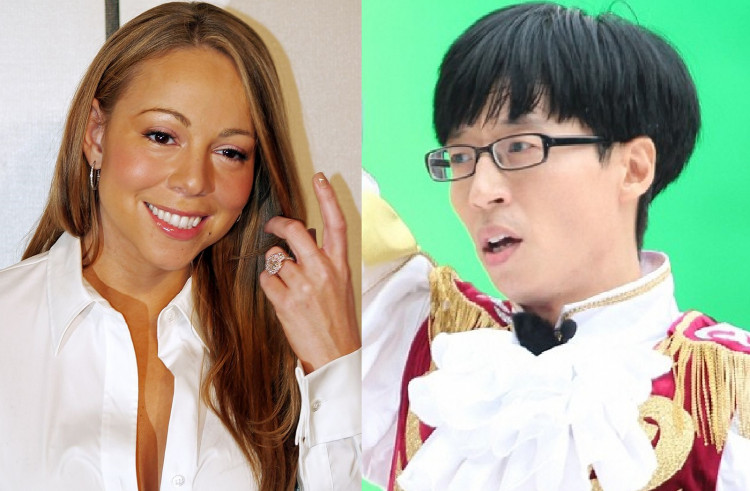 On December 23, Yoo Jae Suk and Jo Se Ho, were petrified in disbelief, receiving a Christmas message from the ultimate diva Mariah Carey. As the staff revealed its real, the two hosts gushed over and rolled above the clouds.
In the episode of "You Quiz on the Block," the two famous hosts talked about the upcoming Christmas holiday. On the conversation, Yoo Jae Suk shared, "I enjoy holidays and Christmas."
He added that people in the past could already hear Christmas carols outside, and the people in stores would be wearing Santa hats. Jo Se Ho then responded, "We should hear Mariah Carey's voice; it's too bad."
The Hosts Responding On Their Show's Criticisms
Yoo Jae Suk and Jo Se Ho were also reading letters from viewers, and they found out that they also have haters. Yoo Jae Suk then shared a statement after reading one letter criticizing the show.
He said that there are lots of people around him reacting the same way. They said, "It's a failure," "It's against the generation," "They don't know the trend."
The calm Yoo Jae Suk further stated that there were no rules at first, and they somehow learned how to handle the show as time goes by. He continued sharing his thanks to those people who stayed and believed in them, saying, "We're still here today. We sincerely thank you."
Mariah Carey On Greeting Yoo Quiz On The Block Hosts
The two were informed that someone had sent them a Christmas greeting. Suddenly, they were shocked to be given a tablet with a video from Mariah Carey herself!
The diva on the video greeted using the term that the show uses to refer to citizens, "Hi jaginim. It's Mariah Carey." The diva known for her undying Christmas carols continued saying, "Wishing you a very merry Christmas. I hope you enjoy my song 'All I Want for Christmas Is You.'"
The super shocked pair were catching their breath throughout. And Yoo Jae Suk asked, "Did she really say 'Hi jaginim?'" Jo Se Ho then kept playing back the video to check that she'd said it, making Yoo Jae Suk laugh.
Finally, the pair decided to send a message to Mariah Carey too in return.