Music
BTS's 'Dynamite' Is Korea's Most Streamed MV On YouTube This 2020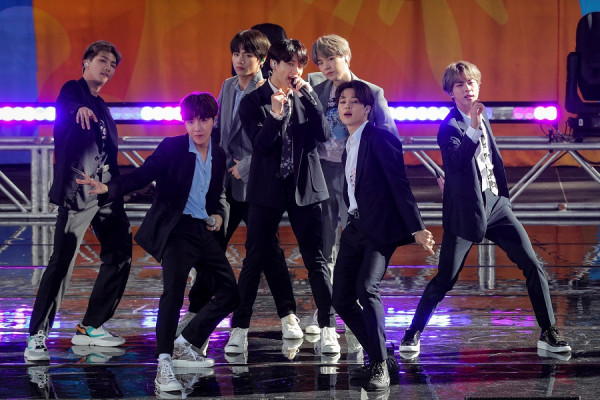 Despite the harsh effects of the coronavirus pandemic throughout the world, BTS has still managed to remain on the mountaintop as they continue to top charts and records several times!
As reported by Kpophit, YouTube has now announced the music video watched the most by Korean users this year. And BTS's Dynamite is hailed on top of the list.
The Unwavering Dynamite
YouTube took a collection of the most-watched music videos in Korea, with the year coming to a close. The data collected from the music videos are dated from January 1st to November 15th. With this, the top ten most popular videos were listed up.
The full English track of BTS, Dynamite, was named as Korea's most-watched music video. Dynamite garnered 111.1 million views within 24 hours since its initial release on YouTube in August of this year.
BTS recently draw much attention for setting a new milestone in history as it became the first Korean act to reach the top of the U.S. Billboard's main singles charts, "HOT 100."
Furthermore, another music video of BTS drew attention for its spectacular performance in February. Coming in as the third most-watched music video in Korea is ON Kinetic Manifestor Film: Come Prima.
YouTube's Popular Music Videos In Korea
Aside from the tracks of BTS, the "How You Like That" and "Lovesick Girls" tracks of BLACKPINK came in as the fourth and ninth most popular music video,
Setting a new record for YouTube is "How You Like That." In just 24 hours of its initial release in June, the song became the video with most simultaneous users viewing the video. Among the top 10 global popular summer songs of 2020, it was also ranked No. 1.
Moreover, the YouTube channel of BLACKPINK surpassed 50 million subscribers since the release of Lovesick Girls in October.
Coming in second is Zico's Any Song, released in January this year. The song gained popularity with its cheerful piano accompaniment and addictive lyrics.
Meanwhile, the collaboration of IU with SUGA with Eight came in at fifth place. With the song's production and lyrics were written by BTS's SUGA himself, the music drew much attention.