Celebrity
BoA Reveals The Cat People Thought Was Her Bestfriend During Debut Didn't Like Her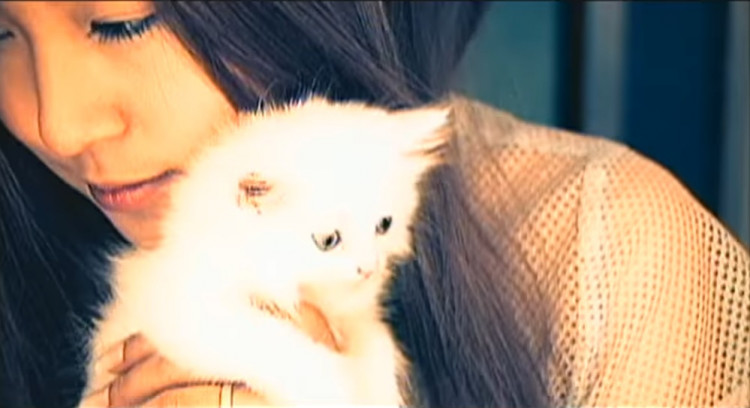 During the episode of Nobody Talks To BoA, Uhm Jung Hwa has brought up the cat that the queen of pop used to carry during her debut. BoA then revealed the story behind having a cat as an alter ego on the said 6th episode of her YouTube live streaming.
Uhm Jung Hwa, Jung Jae Hyung, and Jung Seung Hwan met BoA on her YouTube broadcast to celebrate her 20th anniversary. In the conversation, the female idol explained that the reason she carried around a cat when she first made her debut was only a part of an "image-making."
Making An Image With The Use Of A Cat
When the girls talked about their heyday, Uhm Jung Hwa mentioned the cat BoA used to carry with her. BoA immediately agreed to say, "You're right. I used to carry a cat with me."
Afterward, Uhm Jung Hwa was moved in shock when BoA elaborated that her company asked her to do it.
BoA shared that producer Soo Man told her to raise a Persian cat because she needed to look "mysterious." Uhm Jung Hwa burst out in laughter when BoA said that the cat hated her.
Furthermore, Uhm Jung Hwa shared what she expected, saying that she thought BoA was carrying the cat because she had no friends from debuting at such an early age and only wanted comfort. "That was perfect image-making," the singer added.
At the beginning of her career, BoA released a song about her cat, "Sara." She also performed some adorable acts with the cat for the music video.
BoA Gifting Fans With Music
As part of the 20th anniversary of the queen of K-pop, BoA released an album titled BETTER. The album was released on December 1 and contained 11 tracks. This includes the title track Better, and a poppy Start Over, dance tune Honey & Diamonds, as well as ballad Gravity.
Meanwhile, BoA, In a tweet, also stated that her new album would be featuring global hitmakers Yoo Young Jin, Moonshine, KENZIE, and LDN Noise.