Fashion
Lee Do Hyun Looks Serene In Latest Photoshoot For STAR1 Magazine, Celebrates Role In '18 Again'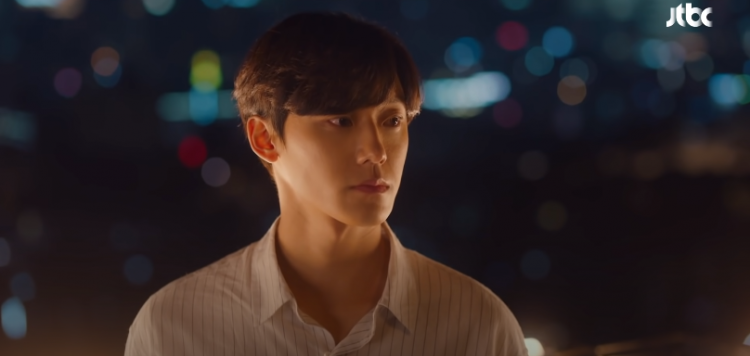 Rookie actor Lee Do Hyun mesmerizes fans with his prints on fashion magazine star1. The actor proved his existence in the entertainment industry with his intense yet elegant shots.
Lee Do Hyun's calming images for
star1
magazine
In a report by Breaknews, the South Korean actor who starred in jTBC's drama series 18 Again has unleashed his modeling aura with star1 magazine. With that said, the fashion magazine gave prominence to the dashing looks of Lee Do Hyun, alongside his sentiments towards 18 Again.
In the images of the 25-year-old actor, released by the magazine, it shares a calming vibe as Lee Do Hyun poses sweetly for the camera. His delicate and elegant demeanor brings a different aura and vibe to the viewers, especially his fans.
One photo that captures the fans' attention is where he wore a white outfit, as the camera took a close up shot of him. He then gazed enticingly at the camera while giving off a fierce yet simple facial expression.
Another photo that gained much praise is when he wore a black outfit while light shines on his face. The actor seems to lie down while the shot was taken, showcasing his dashing visuals.
View this post on Instagram
Lee Do Hyun talks reflect on his role in jTBC's
18 Again
As quoted by Soompi, Lee Do Hyun shared, "It was a drama that gave me a lot of pressure, because I worried." He always questions himself if he can give out the best portrayal of his role as Yoon Sang Hyun, but he was relieved that the viewers' responses are positive.
18 Again is Lee Do Hyun's first leading role, and he took a lot of time preparing for it. He always scans and reads his script to make sure his acting coincides with the storyline.
The drama is also special for the actor as he is also a basketball player in his high school days. The scenes where he holds his basketball trophies feel very nostalgic as it leads him to remember the cherished moments he had back in high school.