Fashion
Kim Bum Gave ELLE Mesmerizing Shots As He Spoke About His Villain Role In 'Tale Of The Nine-Tailed'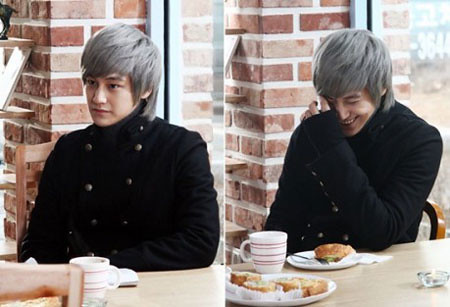 The prominent member of the Boys Over Flowers' F4, Kim Bum, who currently is one of the stars of Tale of the Nine-Tailed, pairs up with the Korean outlet of Elle for a feature.
Kim Bum's sophisticated shots for
Elle
According to Soompi, fashion magazine Elle Korea hails Kim Bum as one of its featured stars for its December issue, where the actor proved them all so accurate with its decision. With that said, Kim Bum graced the photoshoot for Elle with his worthy-gushing visuals and aura, channeling from the actor directly to the camera.
Kim Bum gave the fashion magazine the shots they all needed as he poses elegantly with massive black outfits. One photo that stood out is the South Korean actor's black-and-white print while donning an all-black jacket and bottom.
His facial expression depicts his calm soul, as his wet hair looks dives into the image's rhythm. Not to mention Kim Bum's dashing visuals, with his facial features highlighted like never before.
ELLE shared the shots of Kim Bum on its social media accounts, making his fan gush over to the new prints. Check it below!
View this post on Instagram
Kim Bum on his villain role in
Tale of the Nine-Tailed
Shortly after the photoshoot, Kim Bum sat with the fashion outlet as he spoke about his role as Lee Rang in Tale of the Nine-Tailed. "Lee Rang was deserted by love, so he's a personality who has a deep want for destruction," he said, as quoted by Thenewstrace.
He then added that he always wanted his character to be an "ambiguous" type of villain, so viewers would not want to hate him. He also said that villain roles adds more spice and drive for his intense desire for expression.
Meanwhile, Kim Bum's full photoshoot and interview are available on Elle Korea's December issue.