Music
Aespa's 'Black Mamba' Smashes Record For Most Viewed Debut MV Within 24 Hours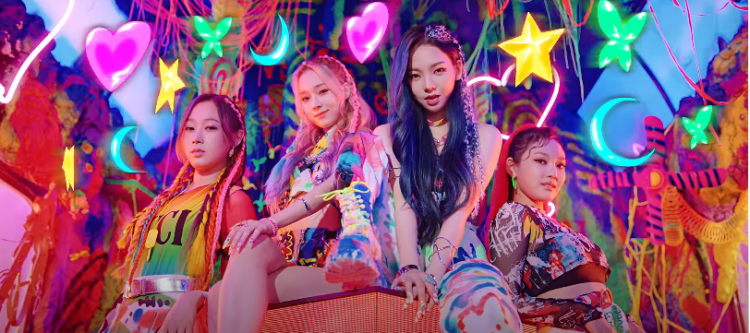 SM Entertainment's newly-debuted girl band aespa is receiving much love and support from fans!
aespa's
Black Mamba
massive view count on Youtube
The all-new South Koran all-girl group dropped its debut music video for a single titled Black Mamba on November 17 (Tuesday). Twenty-four hours have passed, on November 18, the music video smashes a whopping record on its view count.
In particular, Black Mamba bagged a soaring 24,425,062 views on the worldwide video streaming platform, Soompi reported. And as of writing, the music video hails 25,921,518 views, as recorded by Youtube.
However, Youtube hasn't disclosed or confirmed anything yet regarding the matter, but it indeed makes the debut of aespa a record-breaking one. The figures mentioned above are an impressive record for a girl band debut, proving its intense existence in the K-pop music scene. The remarkable milestone also concludes that aespa owns a massive populace.
Another milestone earned by aespa
In an Allkpop report, the rookie girl group's Black Mamba now holds the tag as the fastest debut music video to accumulate 10 million views on Youtube. The music video's views skyrocketed to 10 million in just nine hours since it was uploaded on the platform.
With that said, aespa dethrones TXT as the tag holder with the group's Crown music video. TXT, also known as TOMORROW X TOGETHER, achieved 10 million views with Crown in 13 hours, falling short of aespa's nine hours.
Bits of
Black Mamba
's music video
The prominent part of aespa in the music video is when a giant snake appeared while the quartet danced. However, the snake is only a digital version, placed in a neon-lit backdrop.
Throughout the music video, Ningning, Giselle, Karina, and Winter showcased their extreme talents on the dance floor while singing their parts in the song. It ended with a teaser for aespa's next stint as human figures appeared in a glitching manner.