Music
TXT Returns To A New Spot On Billboard 200 With 'Minisode1: Blue Hour'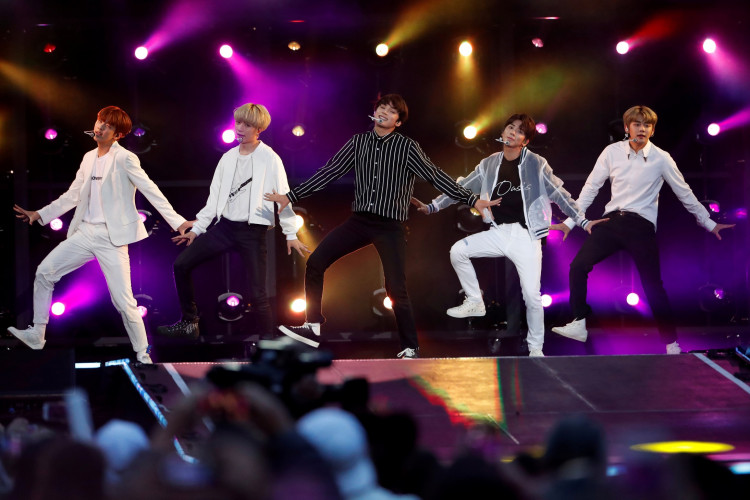 The South Korean all-boy band, TOMORROW X TOGETHER, best known as TXT, took its place on the Billboard 200 chart. All due credits to the group's latest album entry entitled minisode1: Blue Hour.
TXT's comeback on the renowned 200-list of Billboard
One of Big Hit Entertainment's gems, TXT, peaks a spot on the Billboard 200 chart for its newest album. The said album comes in an extended play form, hailing as the band's latest album entry, entitled minisode1: Blue Hour.
The new standing of TXT on the Billboard 200 chart was publicized by Billboard on November 16 (Monday), following the local time. Billboard announced TXT's minisode1: Blue Hour bagged a number 26 spot for the chart that ends on November 21, as reported by Soompi. The ranking of TXT comes after a week of data collected by the world-renowned music charts.
Debuts on this week's #Billboard200:

#6, @beatsbynav Emergency Tsunami
#25, @kylieminogue Disco
#26, @TXT_bighit Minisode1: Blue Hour (EP)
#83, @LittleMix Confetti
#114, @Nlechoppa1 From Dark To Light
#157, @PHORAONE With Love II
#175, @KDA_MUSIC All Out (EP)

— billboard charts (@billboardcharts) November 16, 2020
Moreover, TXT's newest milestone says about the group's fame and emerging star, taking the global music stage by storm with its music releases. Having that said, being able to spot a finish at the Billboard 200 means so much to artists. It defines the popularity and vast demand of the artists' music across the United States of America.
Not just that, the feat means that TXT's newest album is the 26th most-in-demand album among all other genres that fights a spot in the renowned music chart.
TXT's comeback on the Billboard 200
In an Allkpop report, TXT previously found its way to the Billboard 200 chart with its debut mini-album entitled The Dream Chapter: Star. It impressively finished at number 140 for a week of data collected by Billboard back in March 2019.
TXT's remarkable debut on the said Billboard chart hails the Big Hit Entertainment boy group as the fastest K-pop band to focus a spot on the chart. It is undeniable that TXT seems to follow the footsteps of its label sibling—BTS.