Music
Here's A List Of Comebacks And Debuts To Look Forward For The Second-Half Of November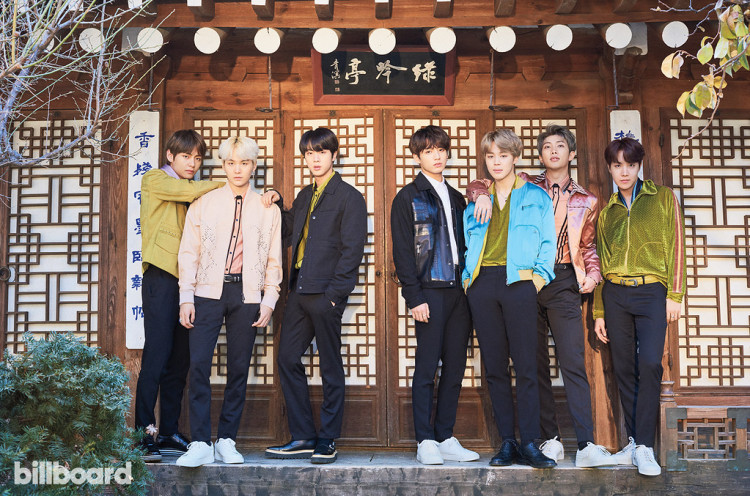 November seems like not coming to an end as the month welcomes upcoming comebacks and debuts before divulging into the holiday season!
Comebacks
Today, November 16 (Monday), the K-pop spotlight shines through two K-pop artists' comeback as per Soompi as they returned to the music stage. That said, SS501's Park Jung Min dropped a digital single that features Ella of PIXY. Kpopstarz reported around a month ago on the idol's comeback plans, and to date, fans are mesmerized to hear their idol's new music piece. Also, AKMU unveiled a digital single titled HAPPENING.
Furthermore, a day after (November 17), CNBLUE is set to put on a splendid show with a new mini-album entitled RE-CODE. Alongside CNBLUE is MOMOLAND's new single called Ready Or Not and Cho Seung Yung, aka WOODZ, with WOOPS! As his comeback mini-album.
The list goes on with Henry, who unveiled a special trailer for his newest album entitled Journey two days before its official release, as per Allkpop. The trailer revolved around Henry's journey towards becoming the man he is now.
All-boy group UNVS is also adding up to the list as the band is slated to release a new single, The Prologue, dedicated to its fans on November 19.
The most awaited day of the ARMYs is on November 20, as the world's most phenomenal K-pop group BTS will unveil its newest album entitled BE (Deluxe Edition).
Fresh from the success of the first installment of its album, NCT's RESONANCE: Pt. 2 is set to arrive on November 23. And a day after (November 24), woo!ah! will release a new single album entitled QURIOUS. Following is Oh Sae Bom, with Understand on November 26.
The last day of November (November 30) will pave the way for two comebacks, naming GOT7 and former 2NE1 leader CL. GOT7 will drop its first full album since 2018, entitled Breath of Love: Last Piece, few days after pre-releasing Breath on November 23.
On the other hand, CL has decided to put off her new album +ALPHA+ to next year. As per Soompi, the shocking news the HWA singer posted a letter to her fans regarding the matter but did not state her sole reason as to why her album will no longer grace this year.
Debuts
Today (November 16), BTOB's second unit named BTOB 4U, as per Allkpop, drops its debut album entitled INSIDE. Alongside BTOB 4U is the former The Ark member Jung Yujin, with her first solo mini-album's release.
The controversial upcoming K-pop group of SM Entertainment, aespa, will be debuting with Black Mamba on November 17. Also, Bling Bling, from MAJOR9, will release G.G.B the same day as aespa. November 17 will also give the stage for withus from withHC, as the boy group releases a new single called DOGAEBI.
On November 19, MBK Entertainment's new all-boy group BAE17s will debut with a mini-album entitled INTERSECTION: SPARK.
And on November 30, EXO Kai will dance his way in the K-pop music stage as a solo artist with a mini-album entitled KAI (开). ENHYPEN will also be making a grand show for its debut with BORDER: DAY ONE, the same day as Kai.